Auburn, Indiana. January 27, 2021. Worldwide Auctioneers hosted its annual Scottsdale Auction at home in Auburn, Indiana last Saturday, a dynamic live and online sale with a diverse offering of rare and interesting cars, and bidding and viewing options to satisfy every comfort level. 93% of consignments found new homes, high sale going to a singular 1934 Packard Twelve 1107 Phaeton with exceptional design and provenance, notably used by President Franklin D. Roosevelt for a Chicago parade. One of only five produced and offered with just 20,700 miles, it brought a record $571,500. Other world records smashed in the course of the sale included an exceptional 1947 Mercury Series 79M Marmon-Herrington 4×4 Station Wagon from the outstanding Steelewood Collection, that realized a staggering $346,000. "This was a rare opportunity to acquire a hard-to-find, prize-winning automobile and it hammered sold for a resounding, record breaking price, proving that in spite of today's challenging circumstances the market for really great cars is as strong as ever," said Rod Egan, Principal and Chief Auctioneer. An impeccably documented and as-new 1996 Dodge Viper GTS with just 22 actual miles sold for $122,080, the highest price ever achieved for the model.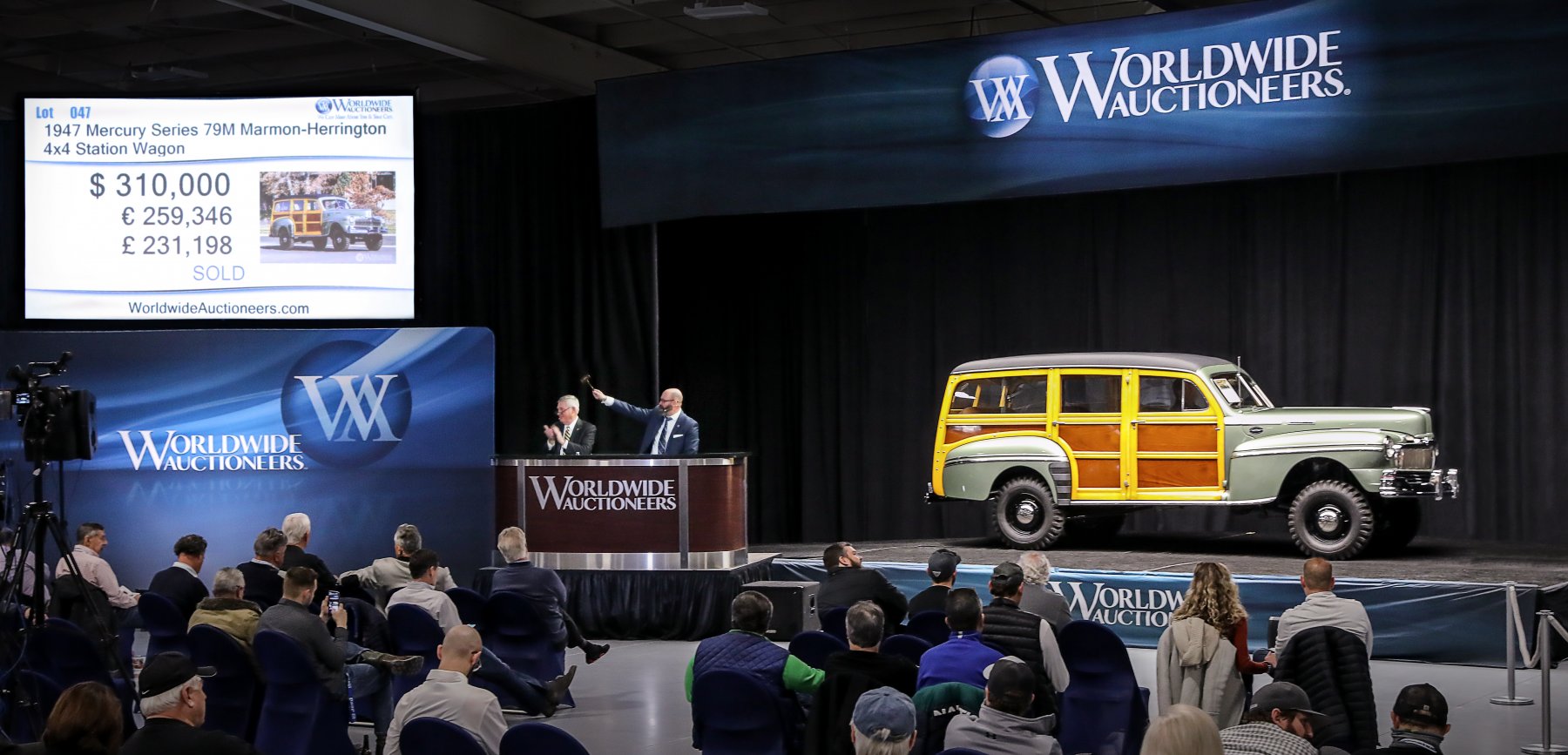 The iconic 1979 Chevrolet 'A-Team' Van, one of only six vans officially licensed by Universal Studios to Hollywood Productions Inc. to promote the action-packed '80's television series throughout North America, sold with much fanfare for $84,000. Proceeds from the sale will benefit the J. Kruse Education Center, a dedicated 501(c)(3) organization providing career pathway development to students and transitioning veterans. "This was definitely high on the list of this year's most entertaining consignments," said John Kruse, Principal and Auctioneer. "An enduring pop culture icon, instantly recognizable as one of TV's most celebrated vehicles, it attracted very competitive bidding from across the world and we're delighted that its sale will benefit such an inspiring cause. We extend sincere thanks to all of those who were flexible enough to pivot with us in these exceptional times, and whether virtually or in person, help us make this year's Scottsdale Auction here in Auburn such a great experience. The success of this sale and of the Auburn Auction back in the fall serves to cement Indiana's position as an acknowledged destination on the global map for spectacular collector car events."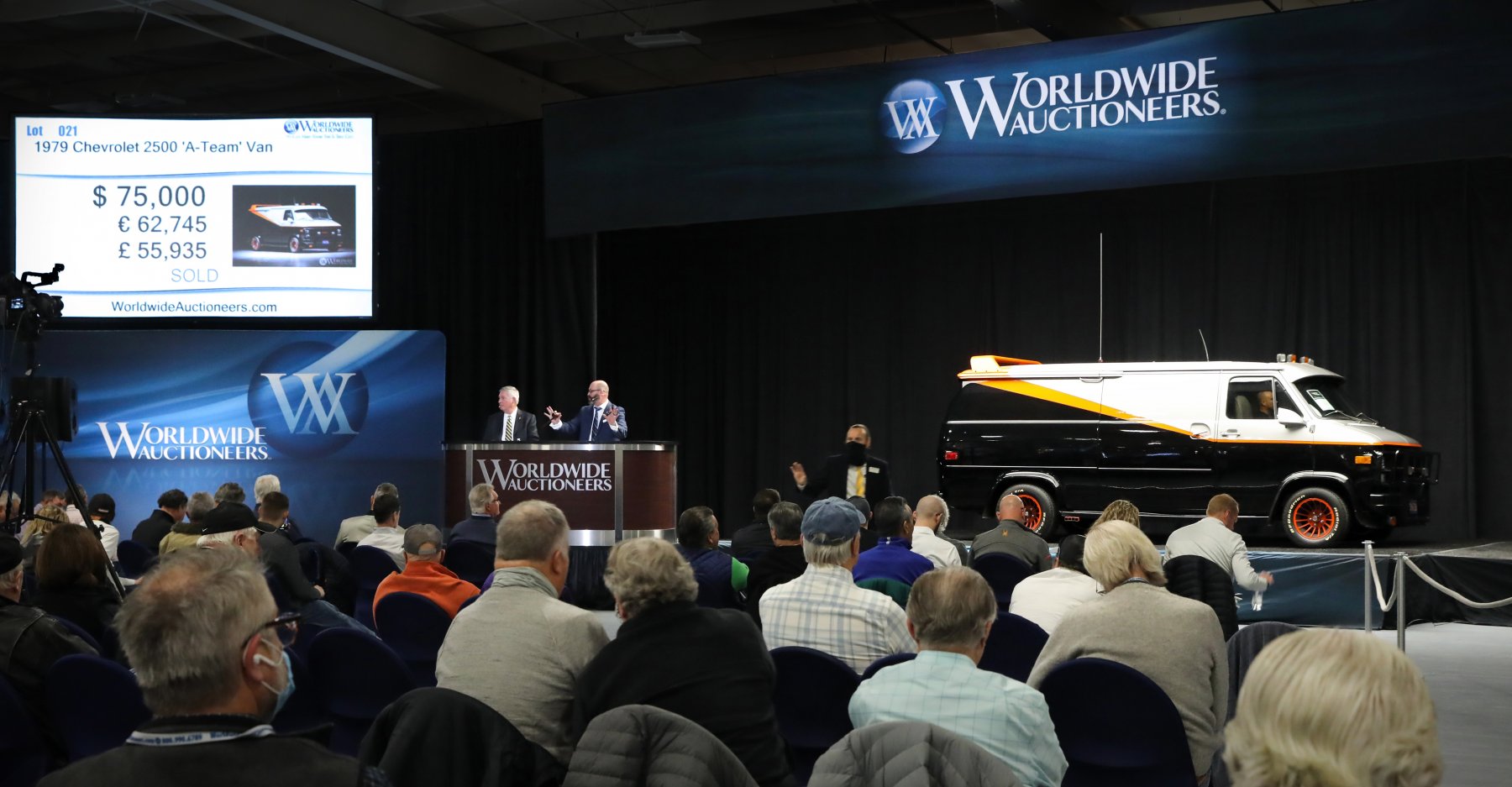 Full results from the Scottsdale Auction are available online at worldwideauctioneers.com. The sale took place on Saturday, January 23rd at Kruse Plaza, in Auburn, Indiana, with a virtual VIP experience available to all on the just-launched Worldwide TV platform. Hosted by Indiana radio personality Kayla Blakeslee, industry expert Travis LaVine of LaVine Restorations and Worldwide's own owner auctioneers, it offered viewers the inside scoop on the cars, people and dynamics that power the preparation and staging of a major, live prestige collector car auction, with guest appearances from owners, experts and motoring media personalities. Worldwide TV replays can be watched online at worldwideauctioneers.com/live, including the replay of the Scottsdale Auction itself.
About Worldwide Auctioneers. Worldwide Auctioneers is a US-based, boutique catalogue auction company that is unique in having principals who are owner auctioneers, wholly invested in seamlessly delivering the optimal result for every client. In addition to the acquisition and sale of classic automobiles at auction, it offers an extensive range of personalized services to the serious collector, including appraisal, collection direction and consultancy, estate planning and asset management. For those seeking to sell a car or collection privately, the company's private sales division incorporates The Salon, a 200,000-square-foot, climate-controlled and purpose-built showroom housed at its Auburn headquarters, along with a dedicated memorabilia division. Worldwide's normal annual schedule includes The Scottsdale Auction in January, The Pacific Grove Auction on the Monterey Peninsula in August, The Auburn Auction, held over Labor Day Weekend in Indiana, and stand-alone auctions of significant private collections.