We care more about
you and your cars.
Why Worldwide Auctioneers
The sale and acquisition of vintage motorcars is our core business and no one is better qualified than us. Our sole focus is on helping you buy and sell great motorcars, whether privately or at auction. We're unique in having owners who are also chief auctioneers and motorcar specialists, so you deal directly with us and we are absolutely invested in achieving the best result for you. No one knows your motorcar better, because we consigned it, researched it and marketed it. No other company is better placed to properly represent your investment. With Worldwide Auctioneers, you will get our personal attention and you won't get lost in the crowd.
Integrity
Our auctions are catalogue-based, offering a limited number of higher end consignments. Our emphasis is on quality, not on volume. We don't limit ourselves to only selling the most expensive cars in the world, but our aim is to ensure that every car that we do consign is the very best of its type. We set out to put great cars together in the room with qualified buyers in a relaxed, convivial setting. At a Worldwide Auctioneers event, you will get our personal attention, and you won't get lost in the crowd.
Results
We employ expert marketers and dedicate considerable resource to publicity. Our events and consignments are promoted nationally, internationally and locally. We maintain one of the most comprehensive databases of collectors, enthusiasts and investors in the industry, and we are proud to call many of them friends. Worldwide Auctioneers has been privileged to have sold a very diverse selection of great motorcars over the years and we're delighted to have broken a few world records along the way.
Connection
Nobody knows their customers better than Worldwide Auctioneers. Whether it's at a major Concours, national club meet, competing on a tour or rally or just enjoying a barn full of cars in the country, we're out there in the marketplace with you. We want to connect with you! Please contact us via email, phone or social media and let's set up a time to meet and talk.
Services
We are more than just another vintage motorcar auction company. In addition to helping collectors buy and sell cars at auction, we offer many other specialized services:
Meet Our Industry Leading Team
Rod has managed some of the largest auctions and collections in North America and held senior positions at a number of the world's leading auction houses. Having sold over $3 billion of assets over the past 25 years, both privately and at auction, he is among an elite group of auctioneers to have overseen major asset transfers at that level. Rod specializes in the valuation of fine automobiles and is always accessible to collectors, also overseeing Worldwide's private sales division. An avid collector himself, Rod has an extensive knowledge of pre-war European and American classics and sports cars. When not on the auction podium you will often find him enjoying Concours and club events, road rallies and tours throughout North America and Europe.
rod@worldwideauctioneers.com
Roderick C. Egan, Auctioneer IN Lic. #AU10000207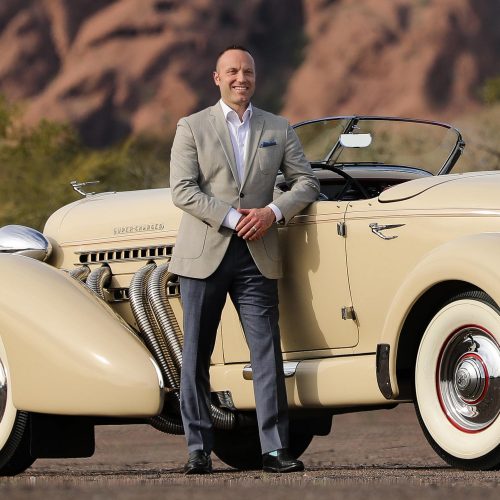 John grew up in the auction industry, refining his skills at some of the biggest auction companies in the country. As a buyer, seller, consultant, and auctioneer, he has been actively involved with vintage motorcars and collection management for his entire life, combining an exhaustive knowledge of the market with unyielding integrity and a hands-on commitment to delivering the best result. Expert and accessible, he is a passionate car enthusiast who is a familiar face at Concours, club events, and shows across the country.
john@worldwideauctioneers.com
John Kruse, Auctioneer IN Lic. #AU19900072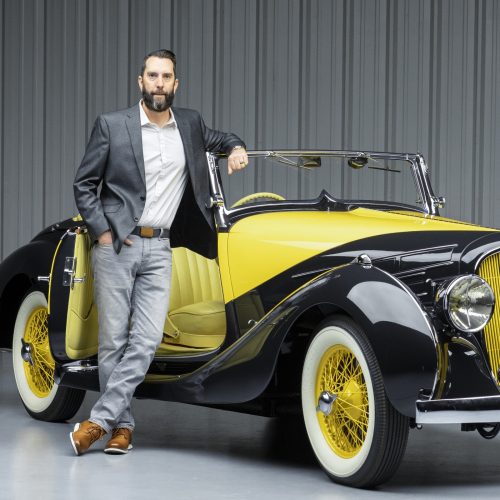 Brian's love for automobiles can be traced all the way back to the day he was born, as he was born into a family car affair. Captivated from a young age, especially by AMCs and Hudsons, Brian would acquire his first classic at age 14, a 1973 AMC Javelin. Brian could later be found helping his dad restore some of the most desirable Hudsons in the world, which include multiple Hudson Italias, one of which even graced the show field at the Pebble Beach Concours d'Elegance.
Before joining the Worldwide team as our General Manager, Brian spent most of his career in retail banking. Brian spent over a decade with one of the largest banking institutions in the U.S., and was a key player in building, training, and deploying retail banking teams toward new initiatives in St. Petersburg, Florida, South Bend, Indiana, and Fort Wayne, Indiana.
Outside the office, Brian can be found spending time with his wife, Katey, and their three boys and grandson. Brian and his family enjoy cheering for Michigan University's football and basketball teams and working on their growing collection of Hudson, AMC and Saab vehicles.
brian@worldwideauctioneers.com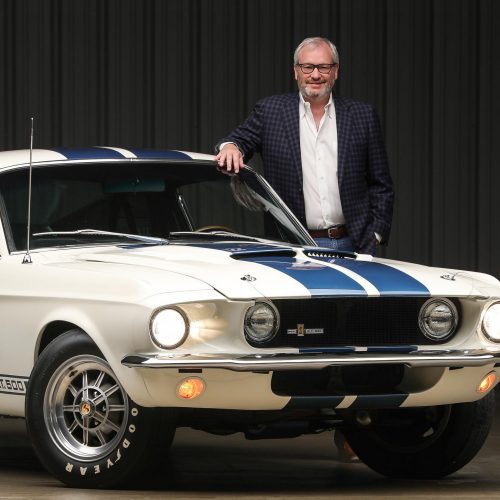 David joined Worldwide Auctioneers in January 2020 in the role of Chief Financial Officer. He has a long and well-rounded career covering public accounting to buying and selling businesses of his own. As a graduate of Indiana University, he joined a small public accounting firm and pursued his MBA during that time. He eventually moved to a private company and assisted by purchasing that company with other members of management. From there, he went on to purchase, operate, and sell several businesses. John Kruse and Rod Egan were customers of one of the businesses. After David decided to sell his company, John reached out and asked him to join the Worldwide team.
david@worldwideauctioneers.com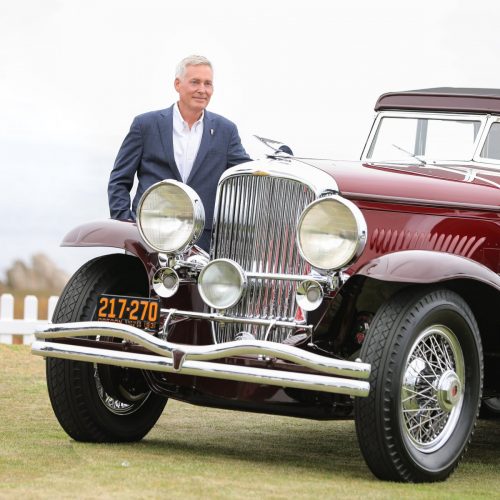 Charlie bought his first car - a 1951 Willys - at 15 years of age (his driver's license wouldn't arrive for 18 months) and has been hooked ever since. He has been active in the hobby for several decades and has been involved in the collector car industry for many years. Charlie is the past-president (2004-2007) of the Specialty Vehicle Dealers Association and is active in his community by serving on several Boards. As a respected collector and dealership owner in the Chicago area for decades, Charlie has a wealth of expertise and experience with American classics, sports cars, and period hot rods and customs. When not tinkering with cars, Charlie can be seen coaching youth baseball, serving as a Cub Scout leader and participating as an enthusiastic spectator at his children's sporting events.
charlie@worldwideauctioneers.com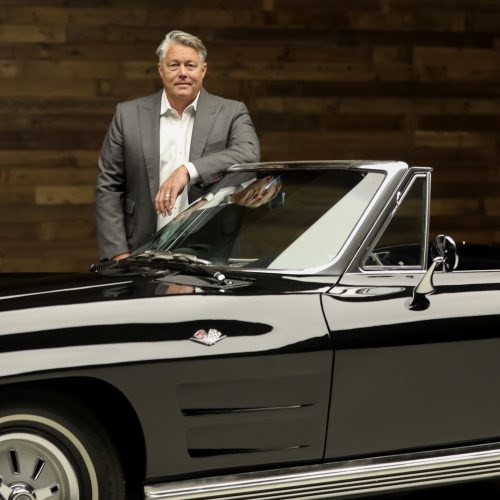 Jim is a dynamic communicator who excels at achieving goals for clients. With over 25 years in the business, he has been a trusted guide in sales and acquisition in the collector and special interest industry.
His incredible experience includes owning, managing, and building multiple dealerships and organizations and he has bought and sold at nearly all collector car auction houses.
An expert in inspecting and consulting on collector cars, he has a client's perspective and has handled every aspect of purchase and sale including transportation, repairs, service & paperwork.
Jim and his wife, Allison, have been married for 27 years and have three grown sons. He is based in the Southeast US and currently resides with his wife on Florida's west coast. In addition to cars, his interest include his family, sailing, traveling, and coaching soccer.
jim@worldwideauctioneers.com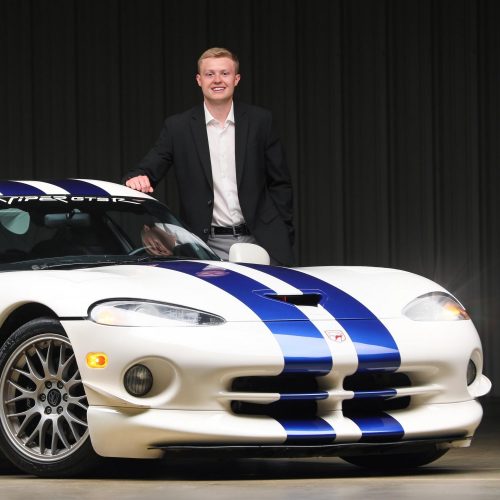 Bradey graduated from Huntington University with a degree in Communications and Marketing; while there, he was on scholarship for Track & Field where he competed in the pole vault and decathlon and broke multiple school records. Bradey's love for automobiles came at an early age when he laid eyes on a 1970 Grabber Blue Boss 429 Mustang at an auction in Auburn, Indiana.
He first joined the Worldwide team part-time in 2019 and then full-time in 2020 as our in-house researcher and writer. Today, Bradey is responsible for a plethora of tasks, like writing the descriptions that go into the boutique car auction catalogs, exploring the history of automobiles, handling historical documents, helping generate new marketing content for print and online ads, as well as putting together the annual The Enthusiast Driving Tour.
bradey@worldwideauctioneers.com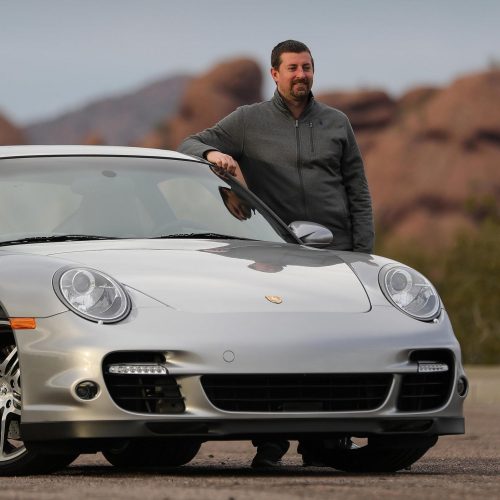 Having started in 1999, Terry has over 20 years of experience in the collector car auction industry. Terry has helped produce some of the top auctions around the globe through the years in California, Texas, Florida, New York, Indiana, Arizona, Toronto, Canada, Riyadh, Saudi Arabia, and even at Ferrari's Maranello Factory in Italy.
terry@worldwideauctioneers.com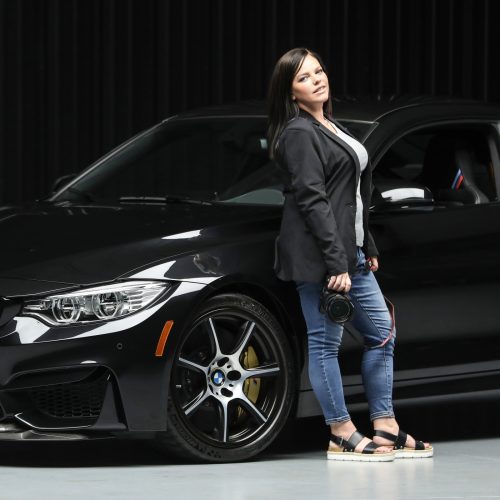 With multiple years of experience behind the lens of a camera, Bobbie brought everything she had learned during those years with her when she became our Photographer at Worldwide Auctioneers. Her day-to-day activities consist of photographing the vehicles and memorabilia for our auctions and for our Private Sales Gallery, photoshopping, and coordinating out-of-state photo shoots.
Outside the office, she can be found spending time with her two daughters and husband, Josh, or enjoying their small fleet of muscle cars and BMWs at local meets and drive-ins.
bobbie@worldwideauctioneers.com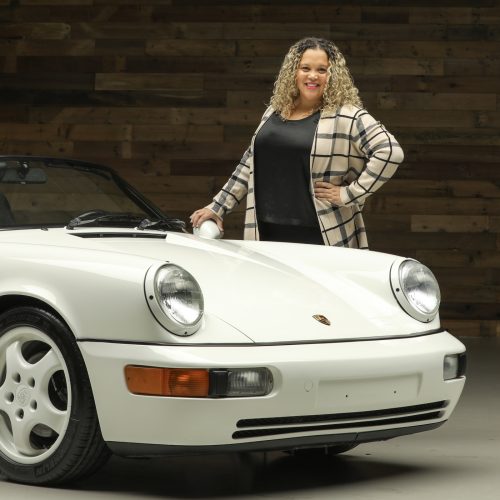 Before joining the Worldwide team in the summer of 2019 as one of the Executive Assistants, Haley worked as a finance and insurance manager for an extreme power sports company for a little over 10 years. Haley loves building relationships with clients and prides herself on giving our clients the best experiences possible, whether they are in the office, at one of our auctions, or simply on the phone. Along with assisting our staff and clients when needed, she also plays a key role in helping coordinate stops for our annual Enthusiast Driving Tour that takes place every spring.
haley@worldwideauctioneers.com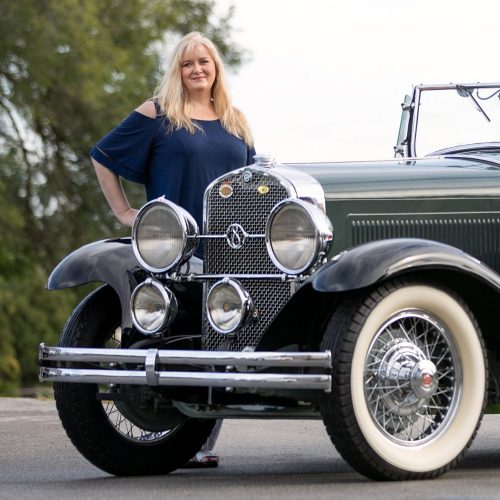 Tammy has been with the Worldwide team since 2013 and has played a crucial role in the company's success over the years as Executive Assistant. Before that, she worked as a printing and promotional specialist and corporate travel agent. Tammy is involved in an array of projects when it comes to the day-to-day operations that help keep the business running smoothly, such as coordinating in-house travel, helping oversee and distribute titles for vehicles and auction contracts, proofreading and assisting in the compilation of our boutique auction catalogs and working in the Auction Office as a checkout specialist during our sales.
tammy@worldwideauctioneers.com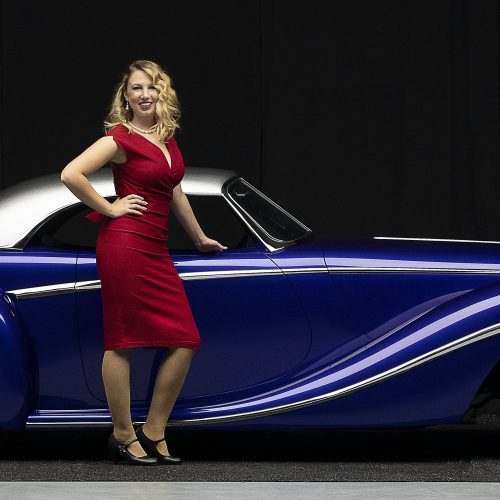 After graduating from PFW with a degree in both Graphic Design and Photography, Taylor joined the Worldwide team in 2019 and has been a major part of the graphics division. Taylor is responsible for both the digital and print marketing material, photoshopping, and assembling our boutique auction catalogs. When she is not in the office, she can be found visiting art museums and galleries around the country, refining her skills by doing freelance work for various museums, or at home playing with her Golden Retriever, Milo.
taylor@worldwideauctioneers.com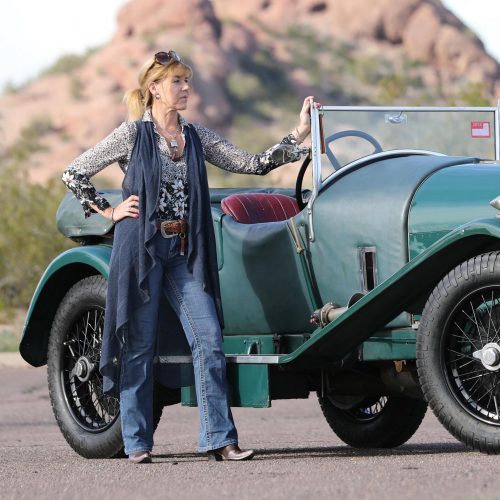 Jo is British and worked at one of the UK's most dynamic publishers in London, managing large editorial, sales and marketing teams on some of the world's biggest motoring and motor racing media brands. Today she oversees Worldwide's PR efforts, with responsibility for ensuring that the company and all its events and individual consignments get maximum tailored exposure across global to regional media, in all formats. Jo is married to a well-known Texas car restorer so is also heavily involved in the wider classic car community and a familiar face at concours and automotive events.
pr@worldwideauctioneers.com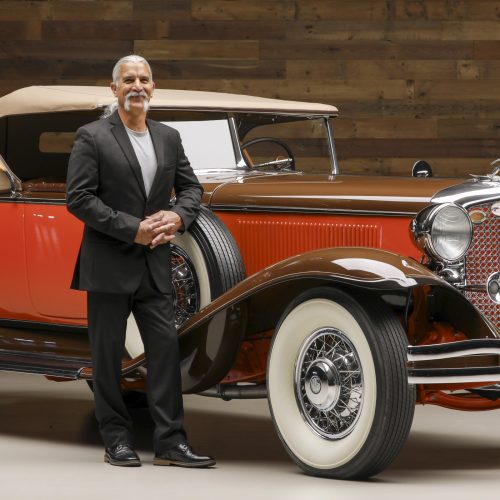 If you have ever been to a Worldwide sale, then we guarantee you've seen or worked with Stuart, as he is a veteran in the collector car industry and has been our Motorcar Logistics Manager since 2008.
Stuart, along with a team of security personnel, mechanics and detailers, is responsible for overseeing and caring for your vehicle from the moment it arrives on-site at one of our auctions or at our global headquarters in Auburn, Indiana. Knowledgeable in all makes and models of vehicles, Stuart has worked on and overseen some of the most historically significant and desirable automobiles in existence.
stuart@worldwideauctioneers.com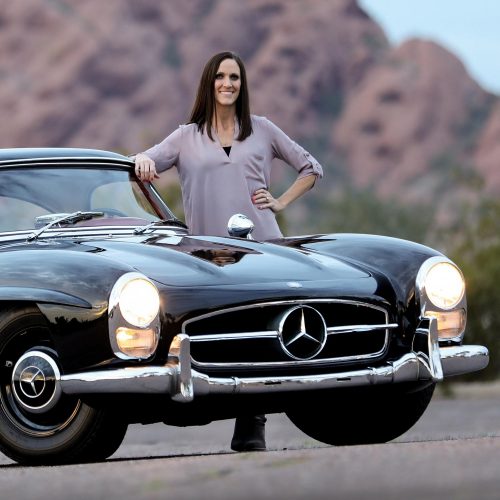 abby@worldwideauctioneers.com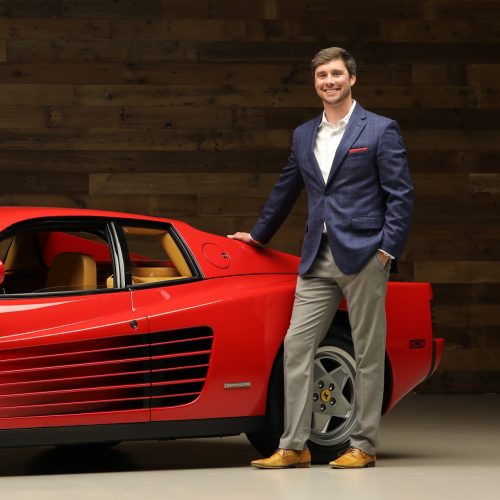 A car enthusiast and avid Formula 1 fan his entire life, Peter has attended some of the biggest races on the F1 circuit in the western hemisphere. Having grown up and lived most of his life in Raleigh, North Carolina, Peter and his wife, Lesley, another familiar face in Client Services during our auctions, moved to Indiana a few years ago.
Before transitioning into the role of Client Services for Worldwide, Peter held positions at one of the top collector car museums on the East Coast and as the Corporate Account Manager for one of the top venues in Northeast Indiana.
With a focus on helping you with your car needs, Peter looks forward to talking and interacting with our clients daily and helping them with whatever automotive needs or questions they might have.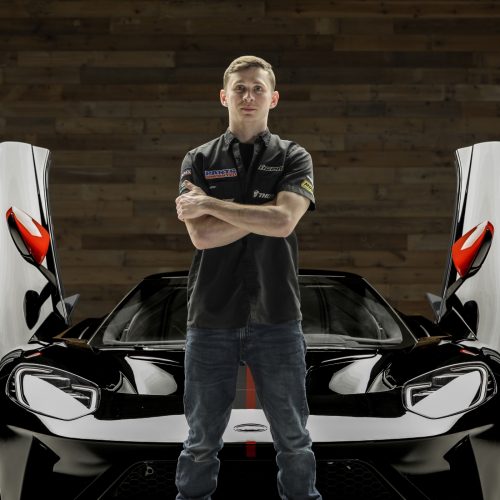 Taking more of a behind-the-scenes role, Patrick has become a vital part of the automotive logistics team at Worldwide Auctioneers. Before joining the team full-time in 2022, Patrick served in the Army as a Medic Specialist. He then went on to graduate from the NASCAR Technical Institute in North Carolina where he was certified on all types of makes and models, including classic and modern-day sports cars.
As an integral member of the logistics team, Patrick helps maintain and look after the vehicles the second they arrive on site until they are loaded on the trucks and shipped out. If not wrenching on a vehicle, Patrick can be found on the dirt track circuits throughout the Midwest racing his self-built micro-sprint car.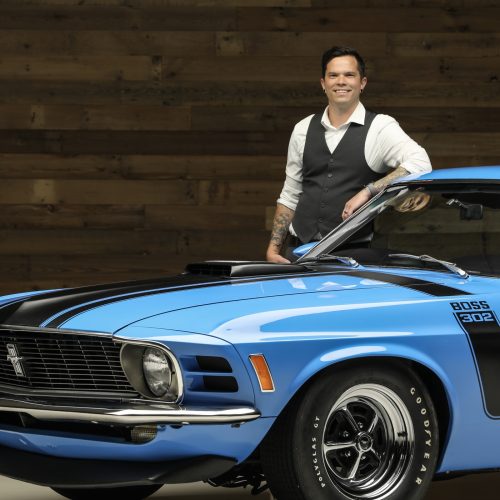 A passionate videographer and photographer, Evan has found much favor behind the lens of a camera over the years. Joining the Worldwide team in 2023, Evan is responsible for creating and editing our video content that can be seen throughout our social media platforms. Additionally, he helps oversee and update our Instagram, Facebook, Twitter, and YouTube accounts.
Outside the office, Evan can be found working on various film projects, furthering his skill sets, or spending quality time with his wife, Ashley, and their six children.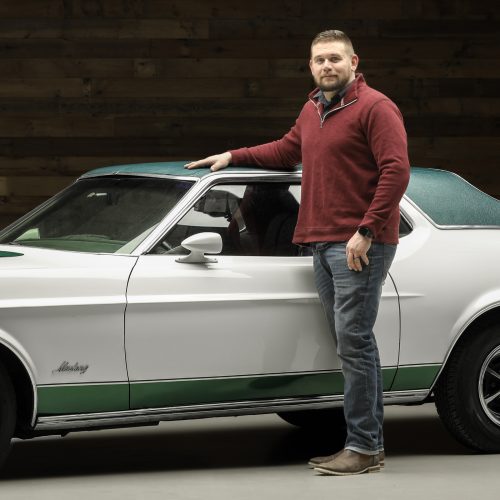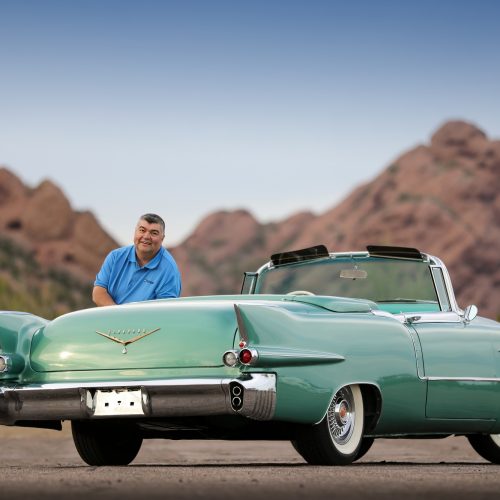 In Honor of John Aguillard, the very first employee at Worldwide Auctioneers.
John was a familiar face at Worldwide sales, having headed up operations and logistics for many years, ensuring that all our auctions and associated events run smoothly. As a veteran of Texas advertising agencies and graphic design studios he also oversaw Worldwide's advertising and media division and the global, national and regional promotion of the company's events and consignments.
A 1980 graduate of St. Mary's University in San Antonio, TX, John continued to be actively involved in the American Advertising Federation. He was a member of the AAF's National ADDY® Standardization committee (now the American Advertising Awards) for over six years, also serving as two-time Chairman of the Board and President of AAF - San Antonio. He has participated in and served as chair of almost every committee at both the local and district levels and was recently was honored with a lifetime membership by the board of AAF - San Antonio and currently sits on the National Advertising Review Board located in New York City.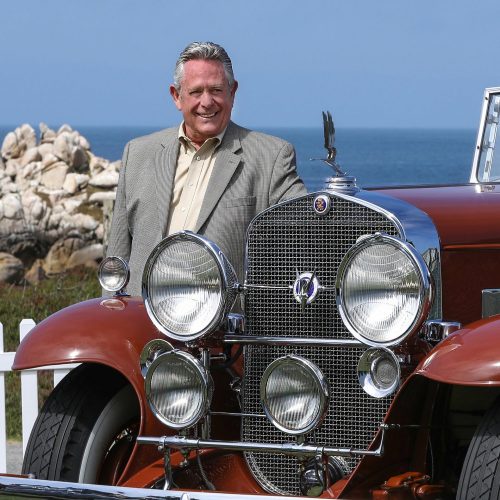 andy@worldwideauctioneers.com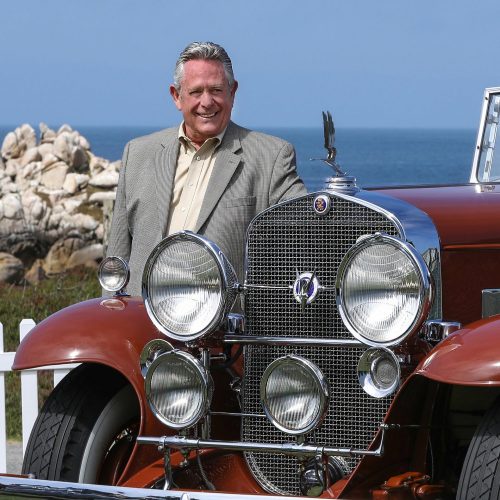 andy@worldwideauctioneers.com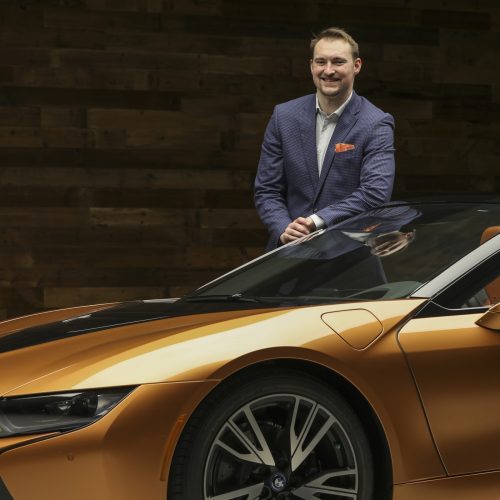 Born and raised in the "Classic Car Capital of the World" - Auburn, Indiana, Will graduated from Saint Francis University in Fort Wayne, Indiana with a degree in Marketing. While there, he was on scholarship for football where he excelled and received NAIA All-American honors and was a part of their winning national championship team.
Before joining the Client Services team here at Worldwide, Will spent three years in the financial sector, where he worked as an advisor, helping people reach and maintain their lifelong goals. Will takes that same approach at Worldwide, as he looks forward to talking with and interacting with our clients daily and helping them with whatever automotive needs or questions they might have.