Auburn, Indiana. January 27th, 2022. Worldwide Auctioneers made a triumphant return to Arizona for its annual boutique sale, The Scottsdale Auction on Wednesday, January 26th, kicking off the week's catalogue auctions with a diverse offering of spectacular pre-war automobiles, sports, classics, customs and select American muscle cars, and some heavyweight results.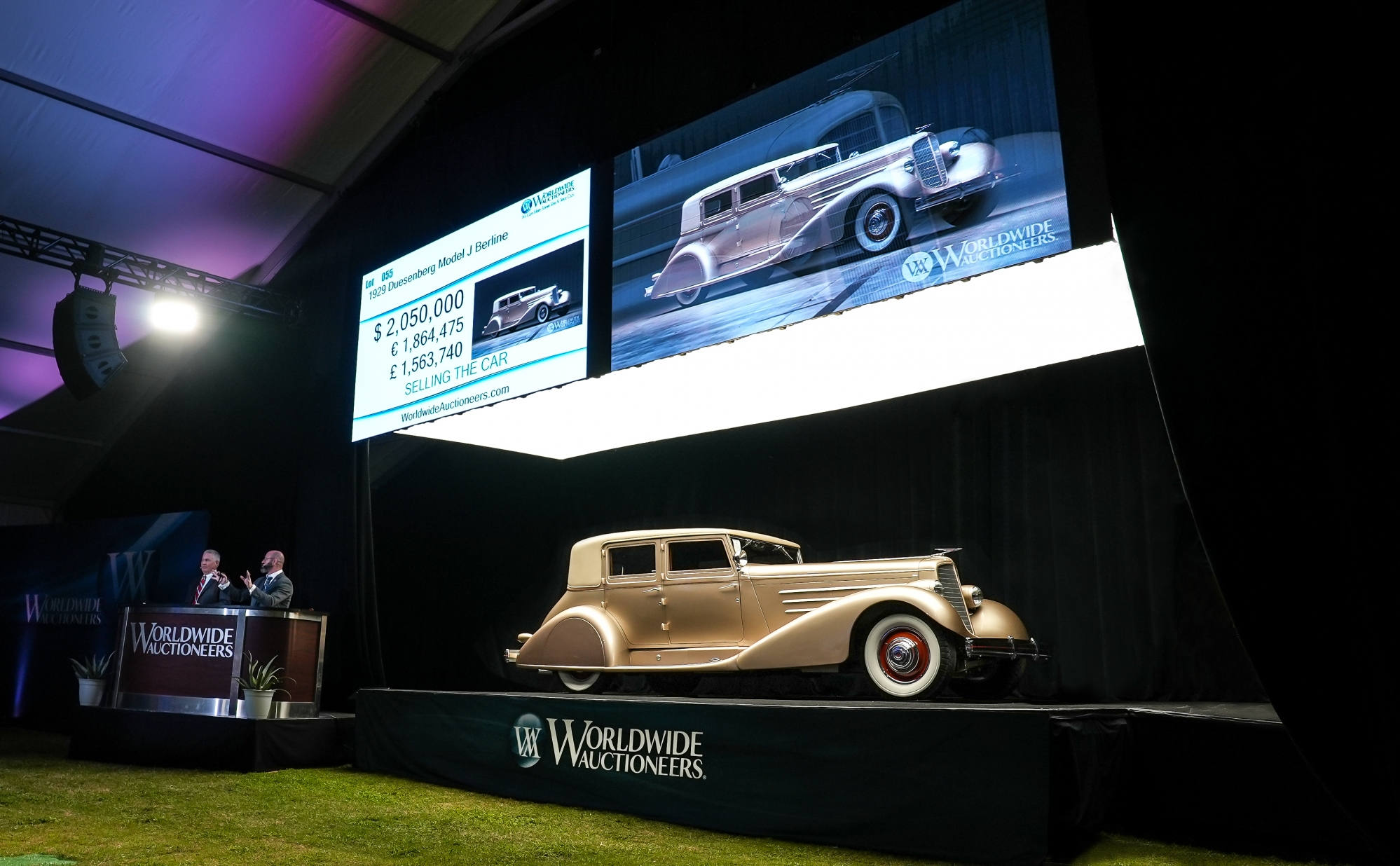 High sale went to the mighty Pebble Beach award-winning 1929 Duesenberg Model J Berline, one of the first Duesenberg Model Js delivered when new, that brought a resounding $2,260,000.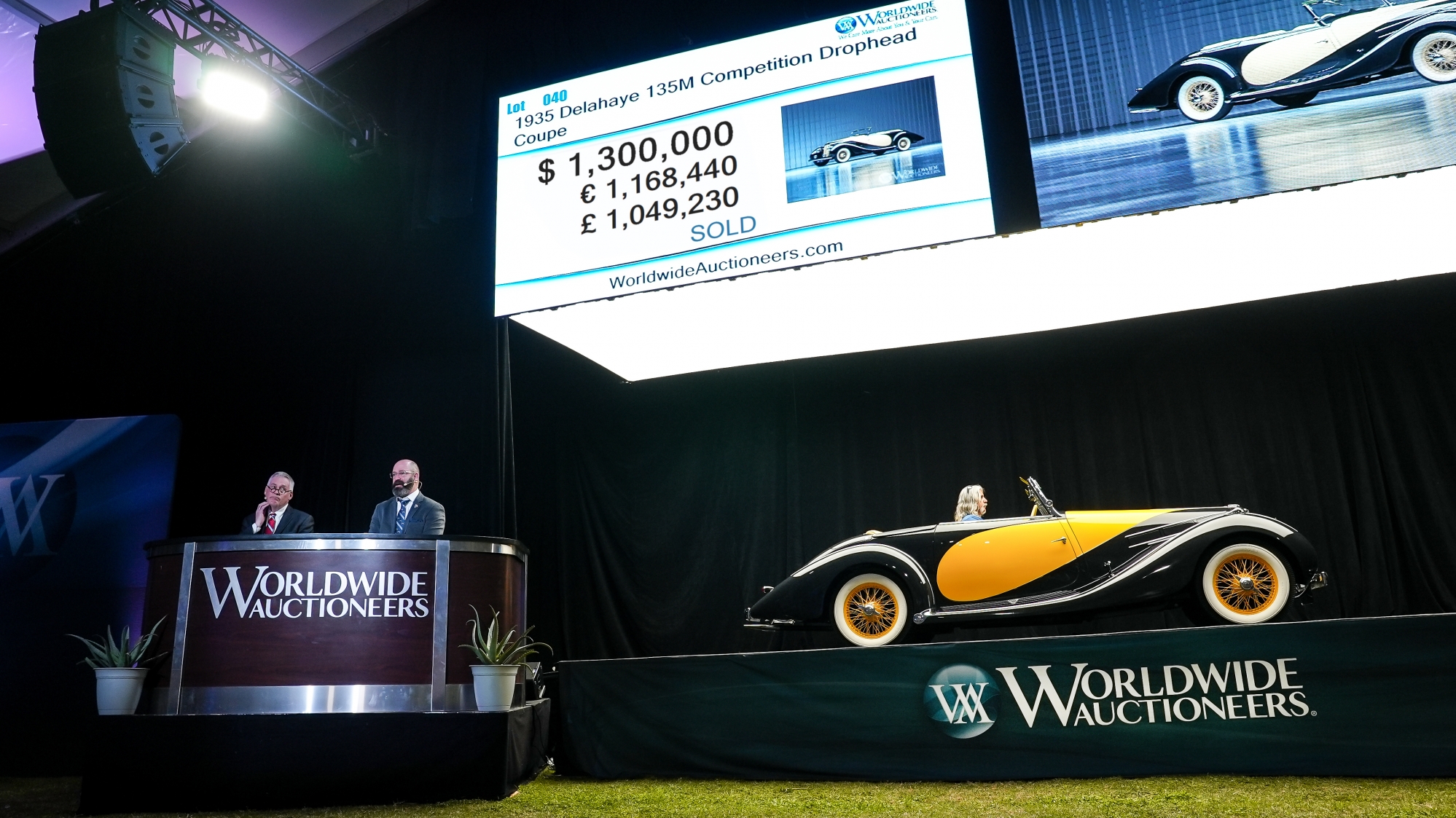 An extraordinary 1935 Delahaye 135M Competition Drophead Coupe sold for $1,435,000, one of only four Delahayes built by Figoni in 1935 and the last known survivor.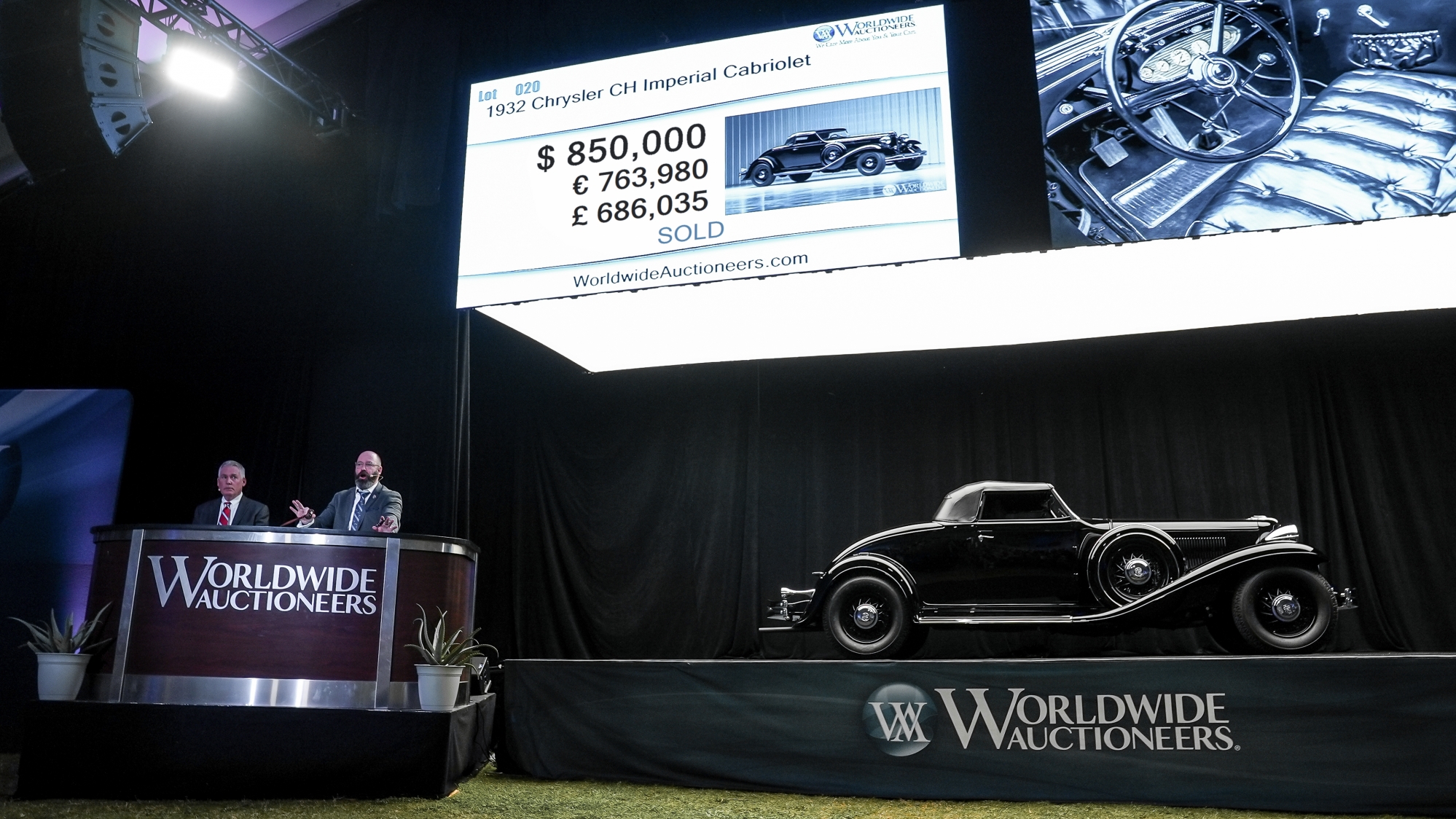 No less important was the historic and impeccably documented 1932 Chrysler CH Imperial Cabriolet that realized $940,000, the very first car crafted by famed European coachbuilders Bohman & Schwartz.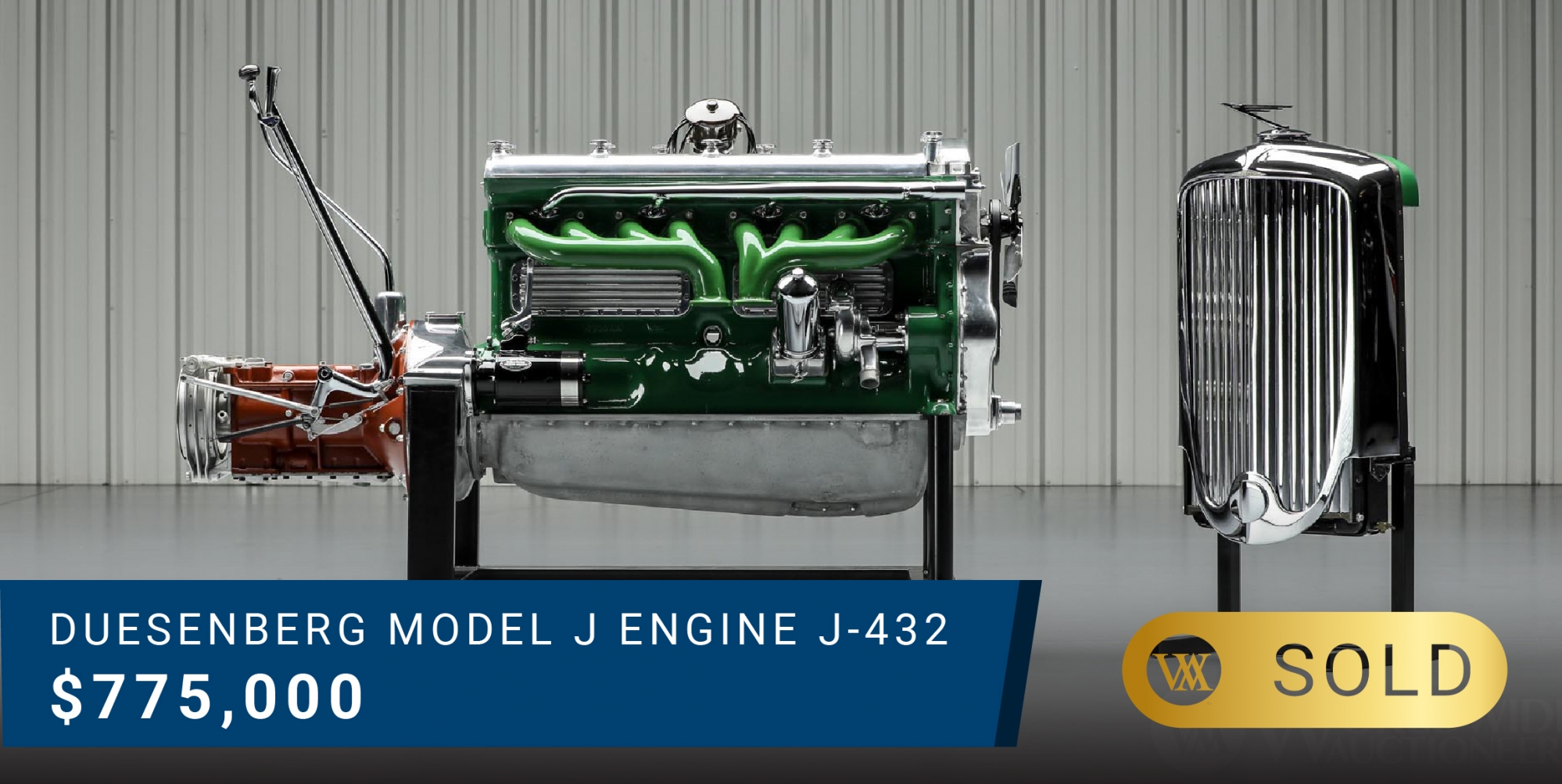 Embodying the perfect marriage of art and function was an authentic Duesenberg Model J Engine, fully restored by Brian Joseph's Classic & Exotic Service, that went to a new home to much applause for an astonishing $775,000.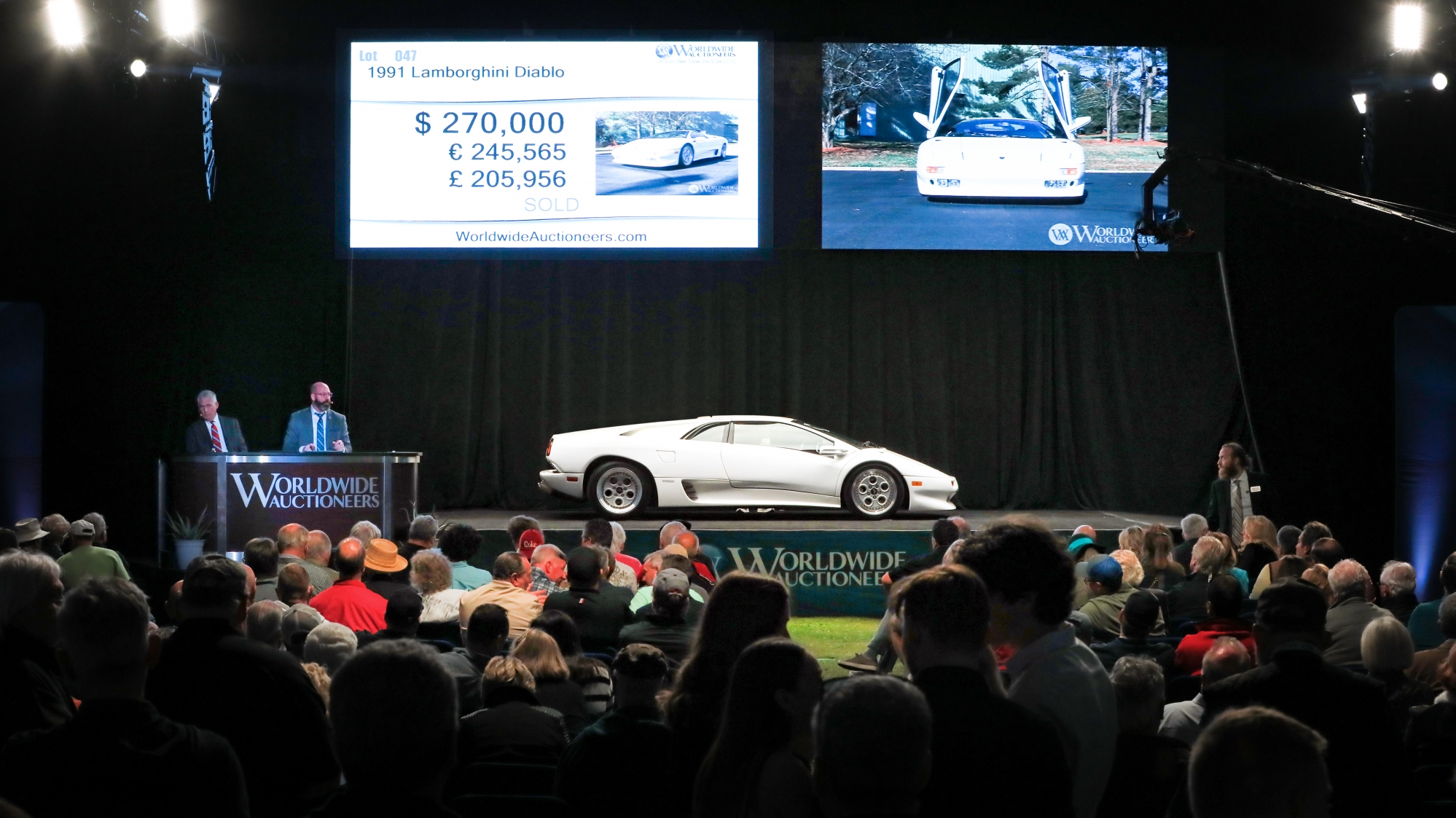 Other notable sales went to an expertly restored factory black, shaker hood 1970 Dodge Hemi Challenger R/T that brought $329,500 and an iconic and exceptionally original 1991 Lamborghini Diablo that sold for $302,000, while a celebrated one-of-a-kind 1961 Chevrolet Impala "Double Bubble" Custom realized $252,000. A total of 82 automotive lots crossed the block over the course of the evening along with a select offering of memorabilia, delivering an overall sale of $10.5 million at a striking 91% sell through rate.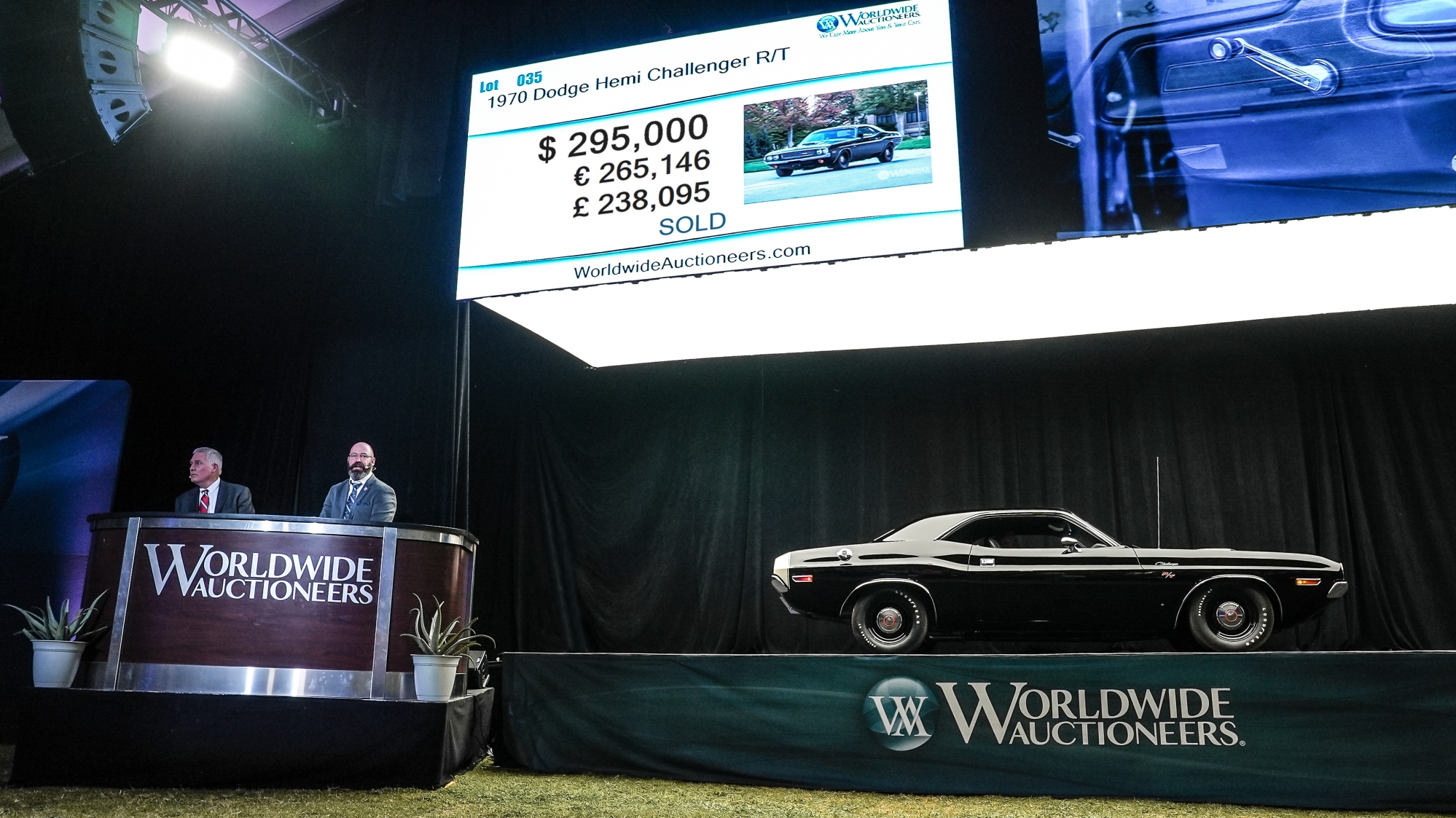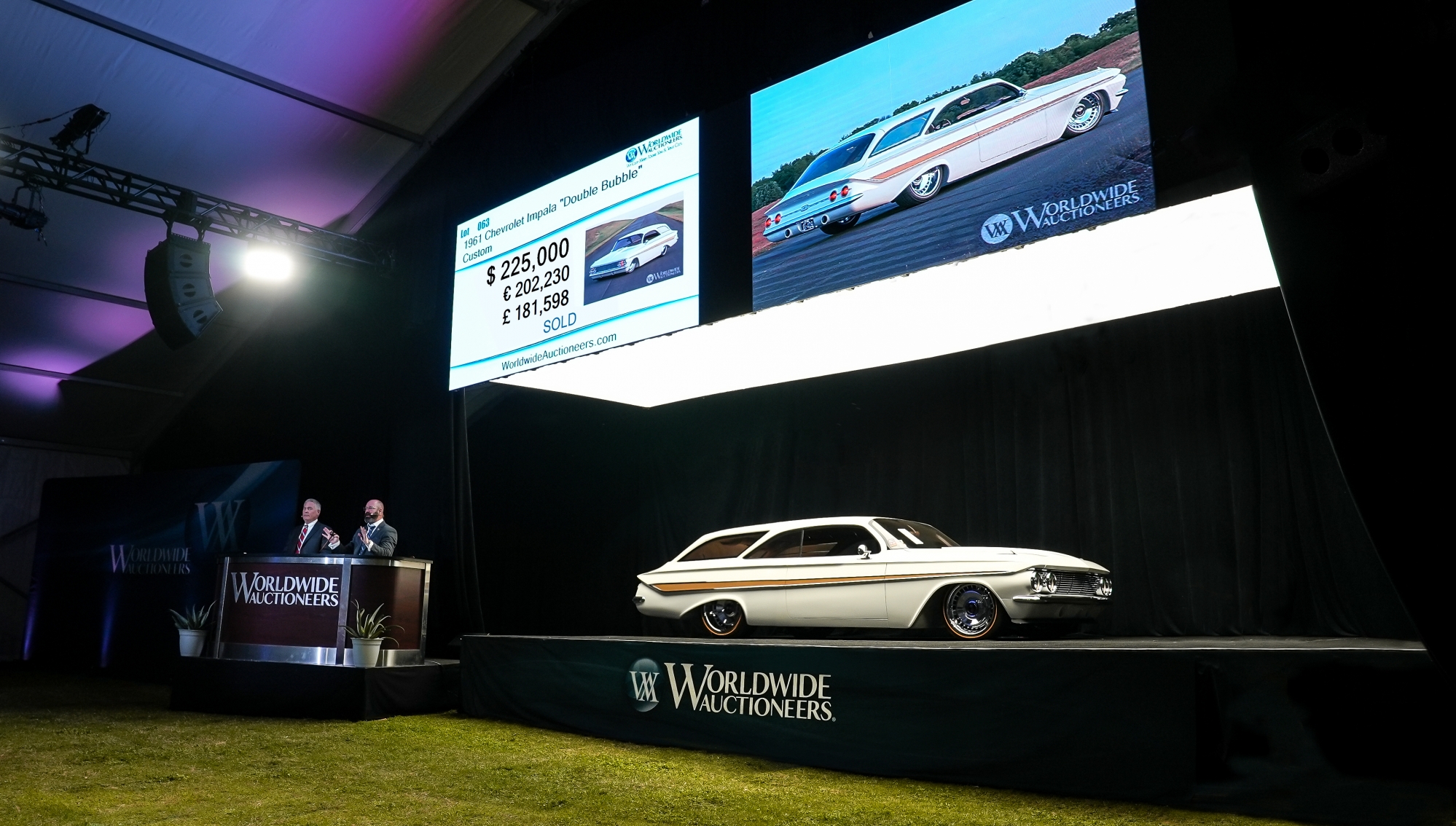 "Great to kick off the year and auction week here in Arizona with a full auction room and outstanding results across the board," said Rod Egan, Principal and Auctioneer. "Our hallmark at Worldwide is always variety; we set out to curate a line-up that reflects our shared passion for great cars of every genre and put forward a genuine representation of the very best of what the real classic world is all about, whether that be a two-million-dollar Duesenberg or an outstanding everyday classic like a 1932 V-8 Ford. Thanks to everyone who joined us in person or virtually for a very successful and enjoyable event. The results speak for themselves."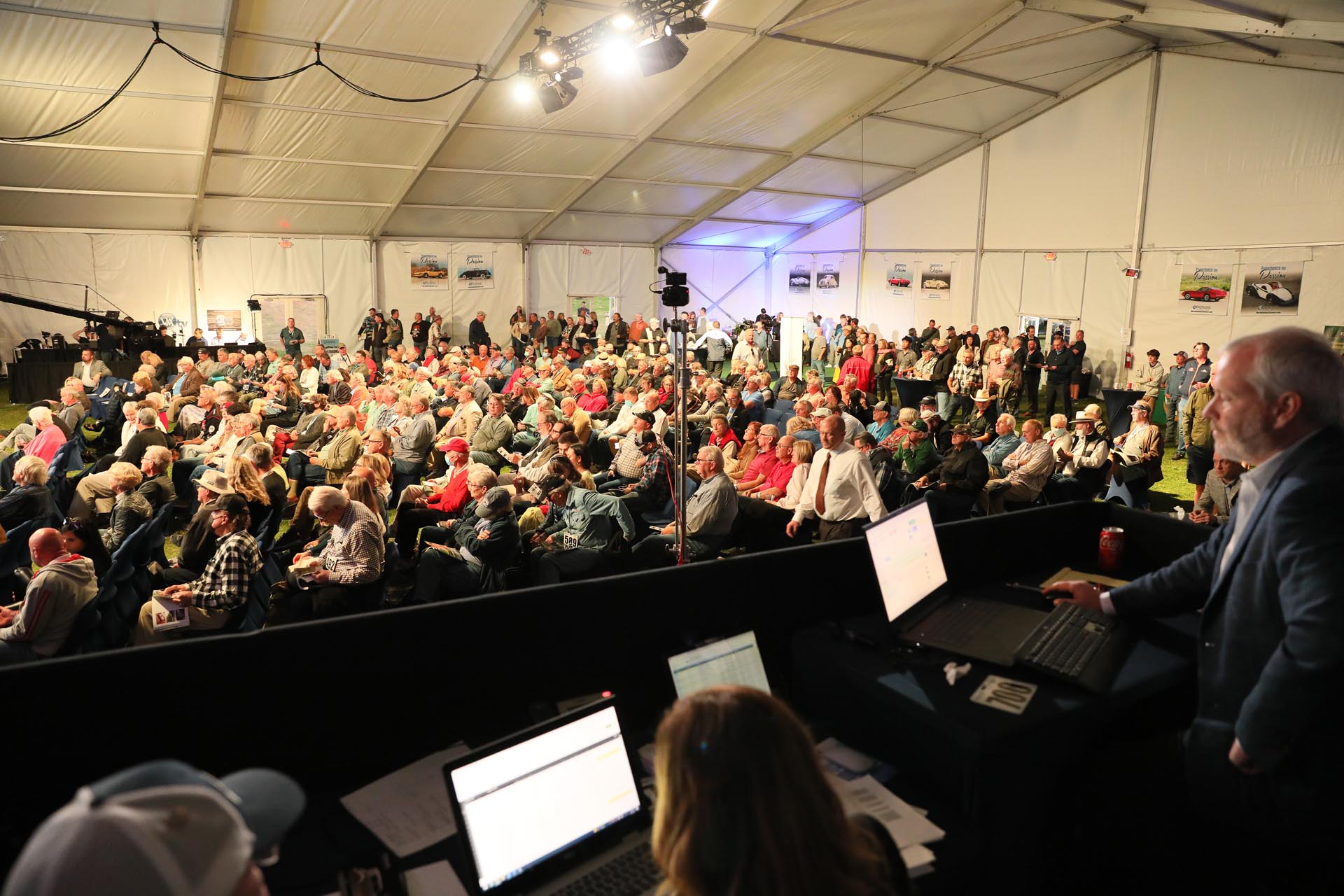 The Scottsdale Auction took place on Wednesday, January 26th at Singh Meadows, just outside Scottsdale in Tempe, Arizona. Full results can be found online at worldwideauctioneers.com, and those who missed the sale can watch the whole replay here on Worldwide TV, which streamed live throughout the event with celebrity guests, consignors, auctioneers and industry experts all weighing in. Next stop for the team is The Enthusiast Auction in Auburn, scheduled for April 22-23, along with its own dedicated Enthusiast Driving Tour. The company has also recently confirmed that its longstanding Labor Day weekend sale, The Auburn Auction, will now run as a significantly expanded three-day event, scheduled for September 1-3, 2022, at its expansive headquarters in Auburn, Indiana, with a high-end line up of hundreds of motorcars including significant no-reserve collections, select memorabilia and a curated marketplace of automotive lifestyle vendors. Consignments of quality cars and collections are now invited and can be discussed with a Worldwide Specialist at 1.260.925.6789.
About Worldwide Auctioneers. Worldwide Auctioneers is a US-based, boutique catalogue auction company that is unique in having principals who are owner auctioneers, wholly invested in seamlessly delivering the optimal result for every client. In addition to the acquisition and sale of classic automobiles at auction, it offers an extensive range of personalized services to the serious collector, including appraisal, collection direction and consultancy, estate planning and asset management. For those seeking to sell a car or collection privately, the company's private sales division incorporates
The Salon, a 200,000-square-foot, climate-controlled and purpose-built showroom housed at its Auburn headquarters, along with a dedicated memorabilia division. Worldwide's normal annual schedule includes The Scottsdale Auction in January, The Enthusiast Auction in April in Auburn, Indiana, The Auburn Auction, held over Labor Day Weekend in Indiana, and stand-alone auctions of significant private collections.