One of a kind virtual and live streaming experience
A personalized preview and backstage pass to an auction
Interesting stories about cars, the auction industry, and more
Watch WWTV Replays
Day 1 • Wednesday, January 20
Day 2 • Thursday, January 21
Day 3 • Friday, January 22
Wednesday, January 20
---

Welcome to Worldwide Auctioneers TV
with Kayla Blakeslee & John Kruse
The Quality of Restoration
with Kayla Blakeslee & Travis LaVine
How to Inspect Cars
with Kayla Blakeslee & Travis LaVine
Highlight Car: Lot 49 – 2014 Ferrari F12 Berlinetta
with Kayla Blakeslee & John Kruse
Thursday, January 21
---
The State of the Market with Sports Car Market
with Keith Martin & Rod Egan
Restoration Work
with Kayla Blakeslee & Travis LaVine
Highlight Cars: Lot 9, Lot 34, Lot 14
with Kayla Blakeslee & Rod Egan
Our Bidder Registration Process
with John Kruse, Andrew Betzing, Kim Betzing
Old Cars Weekly Feature
with Brian Earnest & Rod Egan
The 'A-Team' Van
with John Kruse & Matt Toth
Friday, January 22
---
Highlight Cars: 1959 Omega Jaguar & 1952 Allard J2 Roadster
with Rod Egan & John Kruse
The LaVine Restorations Story
with Kayla Blakeslee & Travis LaVine
The Steelewood Woodie Collection
with Kayla Blakeslee, John Kruse, Charlie Kuhn, and Nick Alexander
J. Kruse Education Center Feature
with Kayla Blakeslee, John Kruse, & Matt Toth
A Conversation with Rory Carroll, Editor in Chief for Jalopnik
with John Kruse & Rory Carroll
Auction Preview Show
with Kayla Blakeslee, Travis LaVine, Rod Egan, & John Kruse
Saturday, January 23
---

12:30 PM: Auction Pre-Game Show
with Kayla Blakeslee & Travis LaVine
1:00 PM: Live Auction
with Kayla Blakeslee & Travis LaVine
Live commentary, interviews, and fun!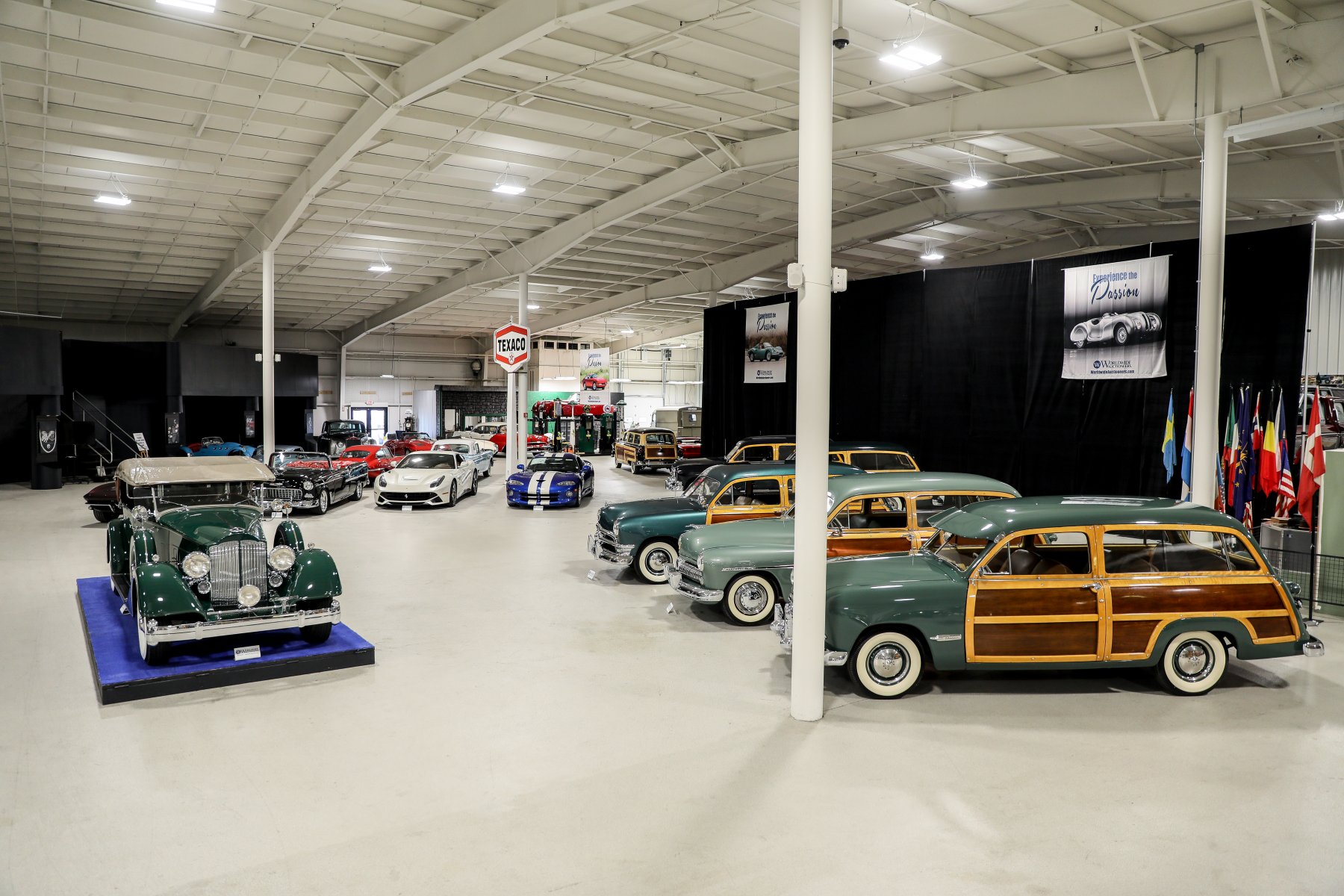 Kayla Blakeslee: Host & Radio Personality
Travis LaVine: Restoration Expert & Color Commentator
Rod Egan: Owner Auctioneer
John Kruse: Owner Auctioneer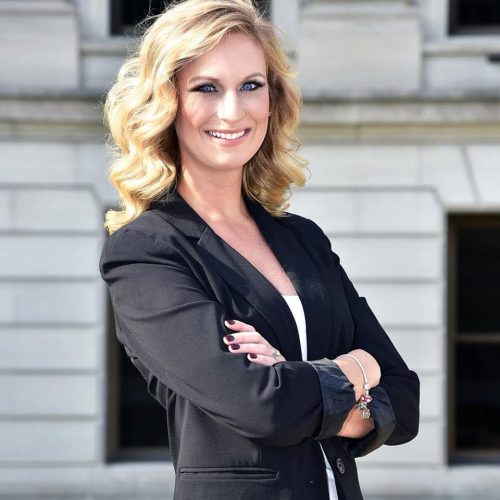 Kayla Blakeslee is a News Director, editor, producer, anchor, reporter, photographer, personality and host. She's a seasoned professional in the broadcast journalism industry who enjoys the daily excitement of delivering stories on and off the airwaves.
Kayla is currently the News Director for northern Indiana's number one news talk radio station, WOWO 1190AM/107.5FM. She can be heard and seen as the morning anchor on WOWO and also does reporting for sister-station 95.3MNC.
In addition to her being live on the radio, you will find her out and about in the community hosting events, participating in fundraisers, and using her video production skills to build the video portion of her station's website from the ground up. Through this platform, Kayla has interviewed several top Hoosier leaders from former Governor and now Vice President of the United States, Mike Pence to U.S. Congressmen, like Marlin Stutsman.
With both a love for the news and her community, she founded You Tell Me, a vlog series aimed at capturing the heartbeat of the community and sharing s it with her listeners by posing thought provoking questions. This allows her to interact with her viewers both internally and eternally thorough many differing digital platforms.
Kayla has also left her thumbprint on the Ohio Department of Transportation by pioneering ODOT's very own news program; The Loop. Even without her there, the weekly program still runs on all of ODOT's digital avenues including transportation.ohio.gov, reaching well over 200,000 viewers. No matter the agency, program or report , Kayla is dedicated to telling the story.
The news industry has kept Kayla busy over the years through schooling and internships. Kayla's first major break came in college when she was one of 12 communication students selected to work for the Big Ten Network's We Are The Millennials. In that same semester, she was also one of 20 communication students chosen to work for The Pennsylvania State University's student-produced Centre County Report.
Kayla also took an internship reporting, producing, editing and writing at WICU Channel 12 in Erie, Pennsylvania.
After graduating with a Broadcast Journalism degree from the esteemed College of Journalism from the Pennsylvania State University, Kayla took her skills to Fort Wayne, Indiana, where she currently resides. In the past six years she has been back and forth between Indiana, Ohio and Tennessee enhancing her skill set. She has also spent time in two of Fort Wayne's leading sports stations, ESPN 1380AM and The FAN 106.7FM, honing her craft in sports reporting.
Kayla has always enjoyed her work and feels truly blessed when it comes to her career. Whether on the radio, on camera, directing or producing, Kayla Blakeslee sets the standard for excellence and is ready to bring the news world to a boil. She believes that one extra degree makes all the difference in every newsroom and she's always ready to turn up the heat.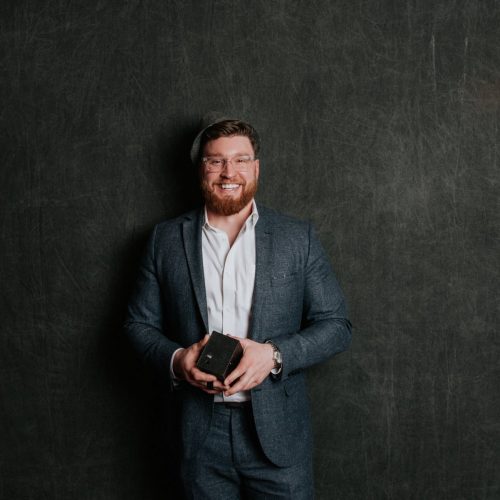 For over 45 years, LaVine Restorations has been a leader in the restoration of various makes
and models of American and European automobiles, striving for the utmost quality and authenticity of the vehicle. A great deal of planning and preparation goes into each vehicle being restored, making the restoration showroom quality while meeting the
needs of the individual client. Quality, not quantity, is our priority as we strive to bring your vehicle back to its original beauty and luster.
Our clients are some of the most discerning collectors in the country and from around the world. We have virtually hundreds of first-place and best-of-show awards.
Honesty, integrity, and quality craftsmanship are our hallmarks.
Travis LaVine grew up in the restoration world, starting young as a classic car enthusiast. Always the academic, he enjoyed learning about the history of cars, their designers, their specifications, and what the world was like around them. This academic interest took him on a unique path back to his roots in classic car restoration, attending law school at Michigan State University and working in tax law at Ernst & Young in Chicago. However, the opportunity arose to return to his family business at LaVine Restorations, then in its 40thyear, and he could not pass on the chance to continue his parent's legacy.
With the eventual inclusion of his best friend and also-attorney Jason Stoller back at LaVine Restorations, Travis dove in to the restoration process alongside his parents and fellow restorers, focusing on research, design, and fabrication.