Purchase Perfection
Find the incredible car you've been searching for.
1 • Register to Bid
Simply fill out our convenient pre-registration form with your information, and share with us your goals for Auction Day.
2 • Bring Your Docs
When you show up to the auction, bring your driver's license, bank letter, and a copy of your Dealer and Resale Tax Certificate.
3 • Bid at Auction
This is the fun part! Enjoy the excitement of Auction Day and get the Bid Spotter's attention when you're ready to bid!
Your Worldwide Experience
Bidding with the right auctioneer changes everything. Whether you're a seasoned bidder or you're new to the game, we'll provide you with a premiere car-buying experience.
Smooth and simple process
Energized and welcoming team focused on giving you a great experience
Experts on every detail of every car so you can be confident in what you purchase
A team who sells, not one who bids against you at their own auctions
A VIP-level treatment for every visitor
Confusing and frustrating process
Busy staff who focus more on their auction than your needs
End up missing crucial details on the rarest cars
Bid against you in their auctions
Buyers are shuffled along like a another number
Finding the perfect collector car you have been waiting for is a process that should be fun and exciting from beginning to end. At Worldwide Auctioneers, we guarantee just that.
The most frustrating experience to me is when other auction companies have a confusing process and treat their guests like numbers instead of people. This completely ruins the thrill of Auction Day.
At Worldwide we truly care about you and your cars. On auction day you can expect to feel like a VIP guest from the moment you pull in to the moment you're in front of the bid caller.
There's nothing that makes me smile more than watching you drive off with the car of your dreams. I'll see you at the next auction!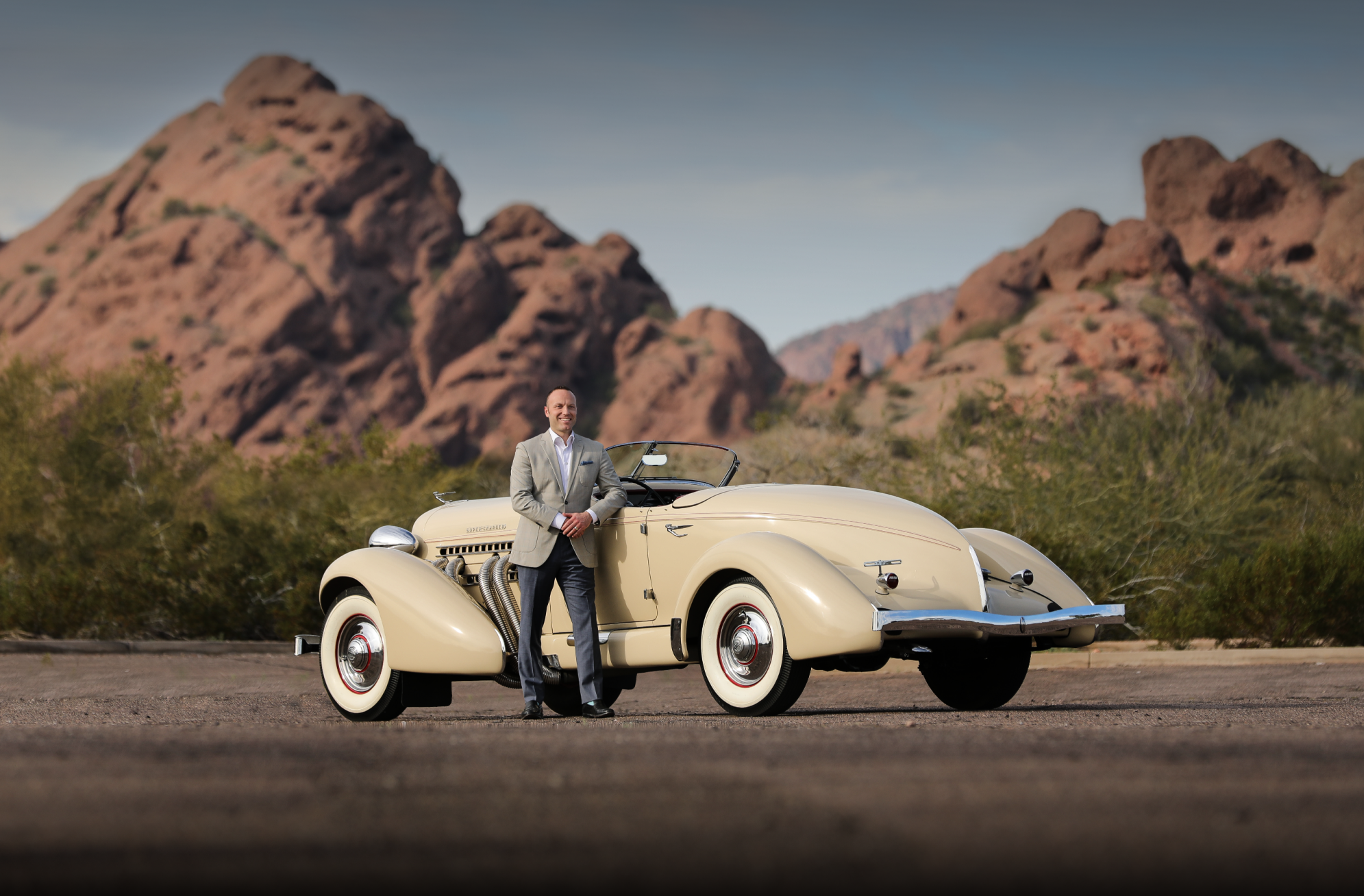 John Kruse
Principal and Auctioneer
john@worldwideauctioneers.com
Can't make it to Auction Day?
Not a problem! Simply register in advance and we'll arrange for a personal vehicle walkthrough via phone call with one of our Motorcar Specialists, who will execute your bids.