Worldwide reminded collectors why Auburn, Indiana, is one of the most important auction destinations on the global calendar over Labor Day Weekend, presenting an expanded and revitalized three-day sale that pulled enthusiastic crowds in record numbers and delivered $25 million in sales at an 89% sell-through rate.
High sale fittingly went to the catalogue cover car, an ACD Club Certified 1929 Duesenberg Model J Convertible Coupe with original engine, body, chassis, and firewall, never before offered for public sale, that sold for $3.3 million in a packed and energized salesroom.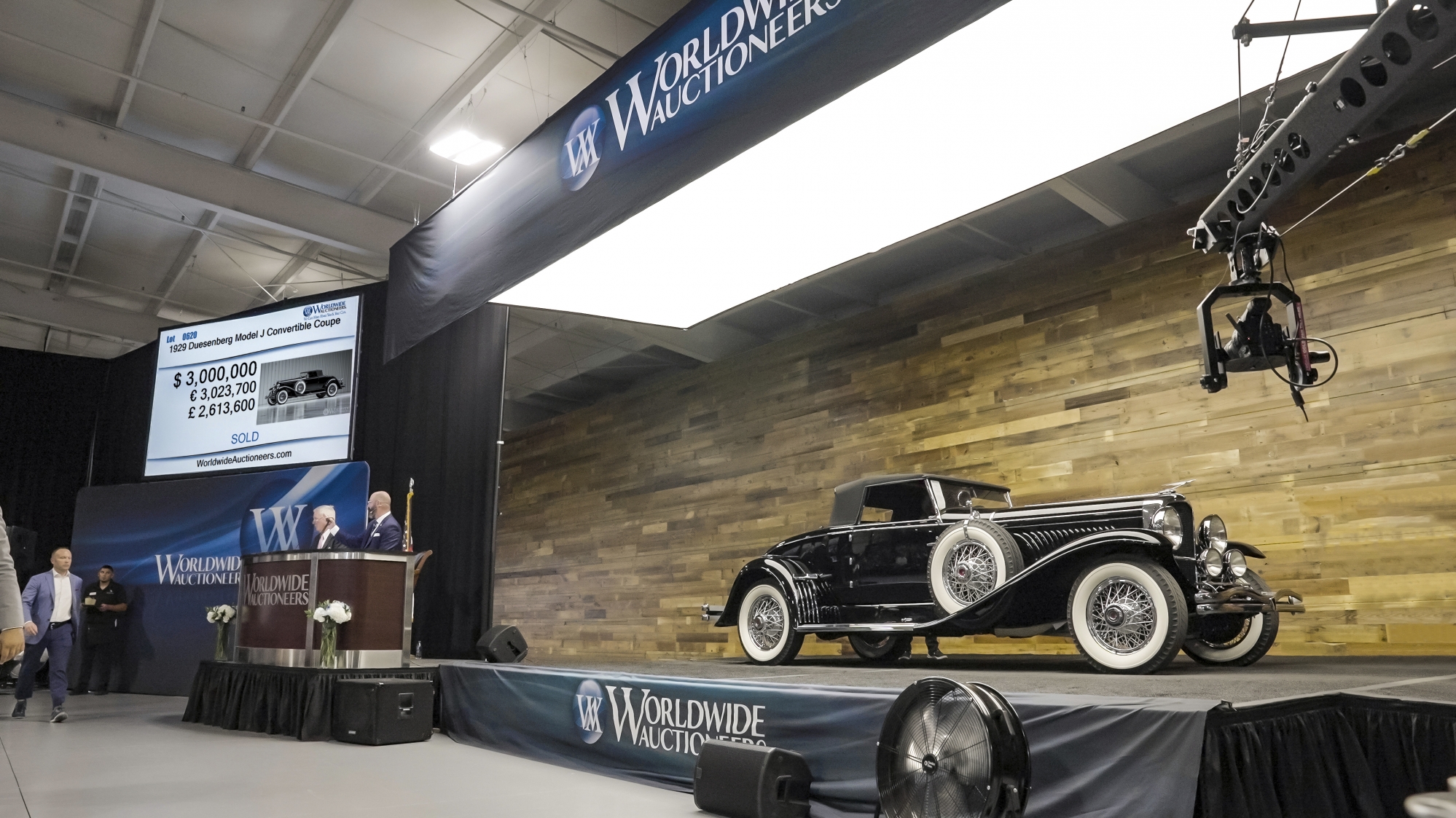 A rare and  exceptional 1955 Mercedes-Benz 300 SL "Gullwing" Coupe sold for $1,700,000.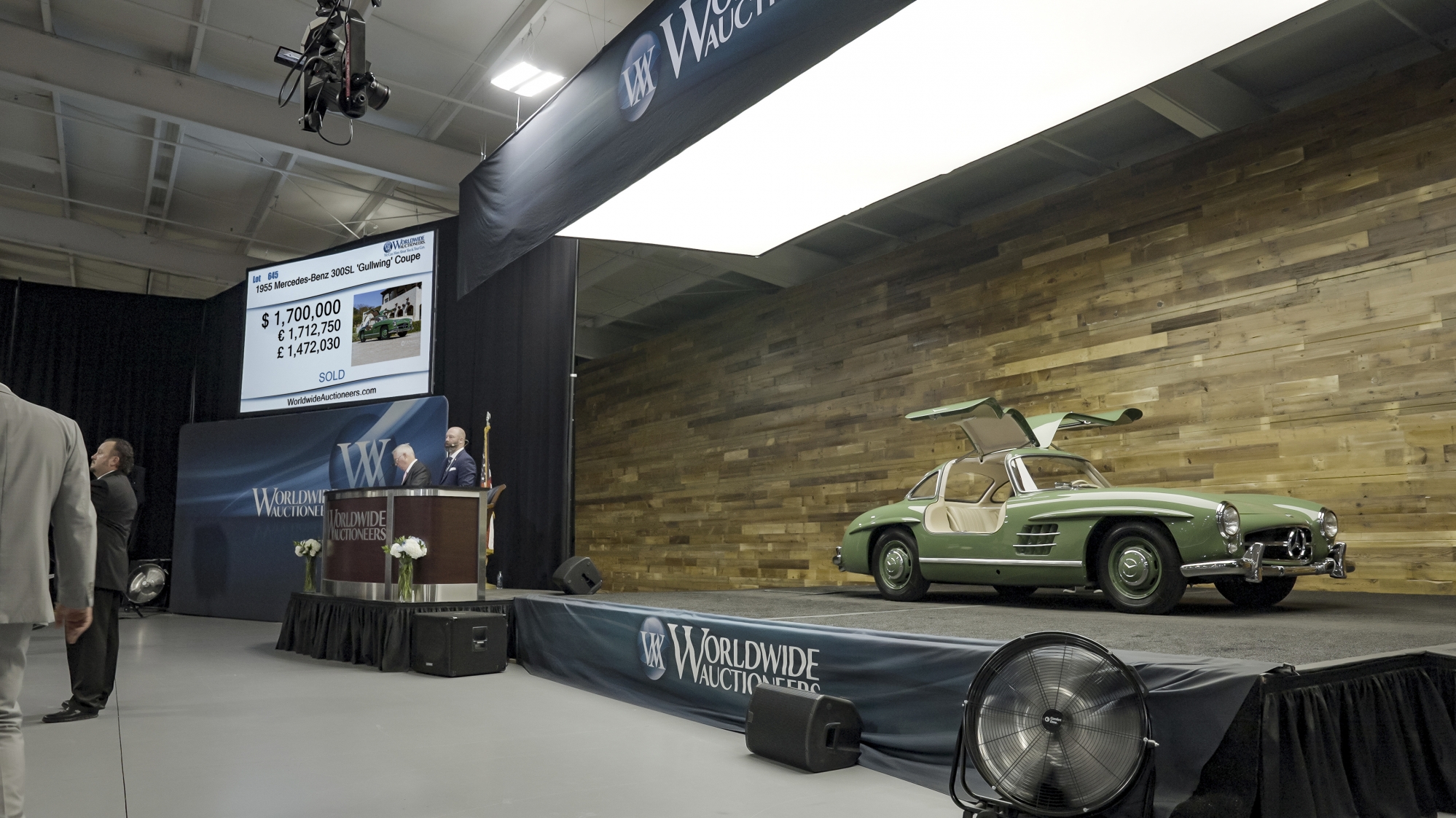 "Auburn is where it all started, the birthplace of the classic car auction business, "said Rod Egan, Principal and Chief Auctioneer." We set out to pay homage to that heritage in the right way, to honor and uphold the tradition, while improving on the overall quality, look and experience, and the results speak for themselves."
The Auburn Auction ran from September 1-3 at Worldwide's Auburn headquarters, a state-of-the-art 200,000-square-foot, climate-controlled facility on a 30-acre site that also played host to a curated marketplace of on-site automotive lifestyle vendors, car corral and swap meets that thronged with thousands more enthusiasts over the weekend.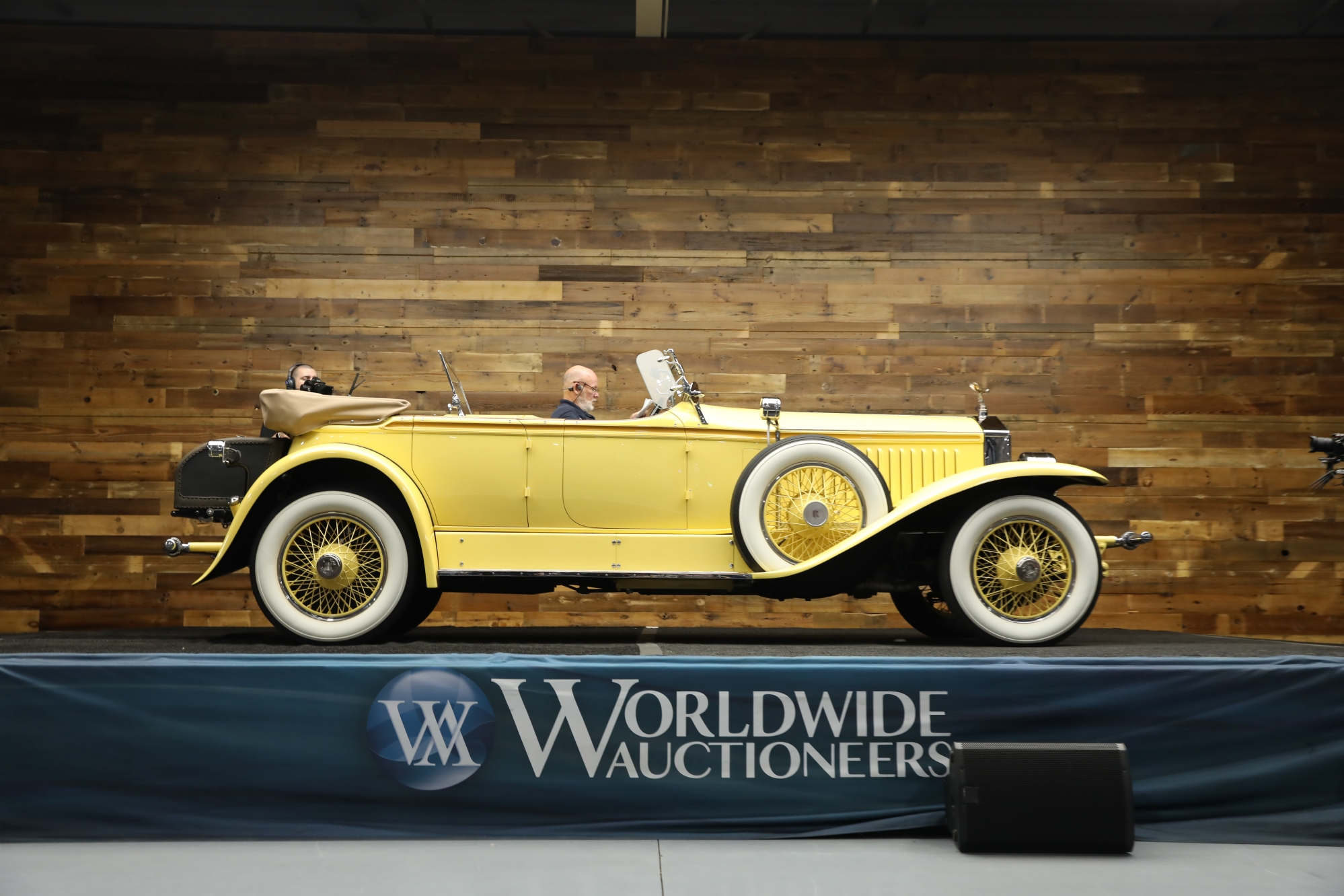 More than 300 of the best pre-war automobiles, sports cars, classics, race cars and select American muscle cars crossed the block during the sale. Among the highlights was a distinctive 1928 Rolls-Royce Phantom I Ascot Dual Cowl Sport Phaeton famously driven by Robert Redford in the 1974 film, The Great Gatsby which sold for $967,500.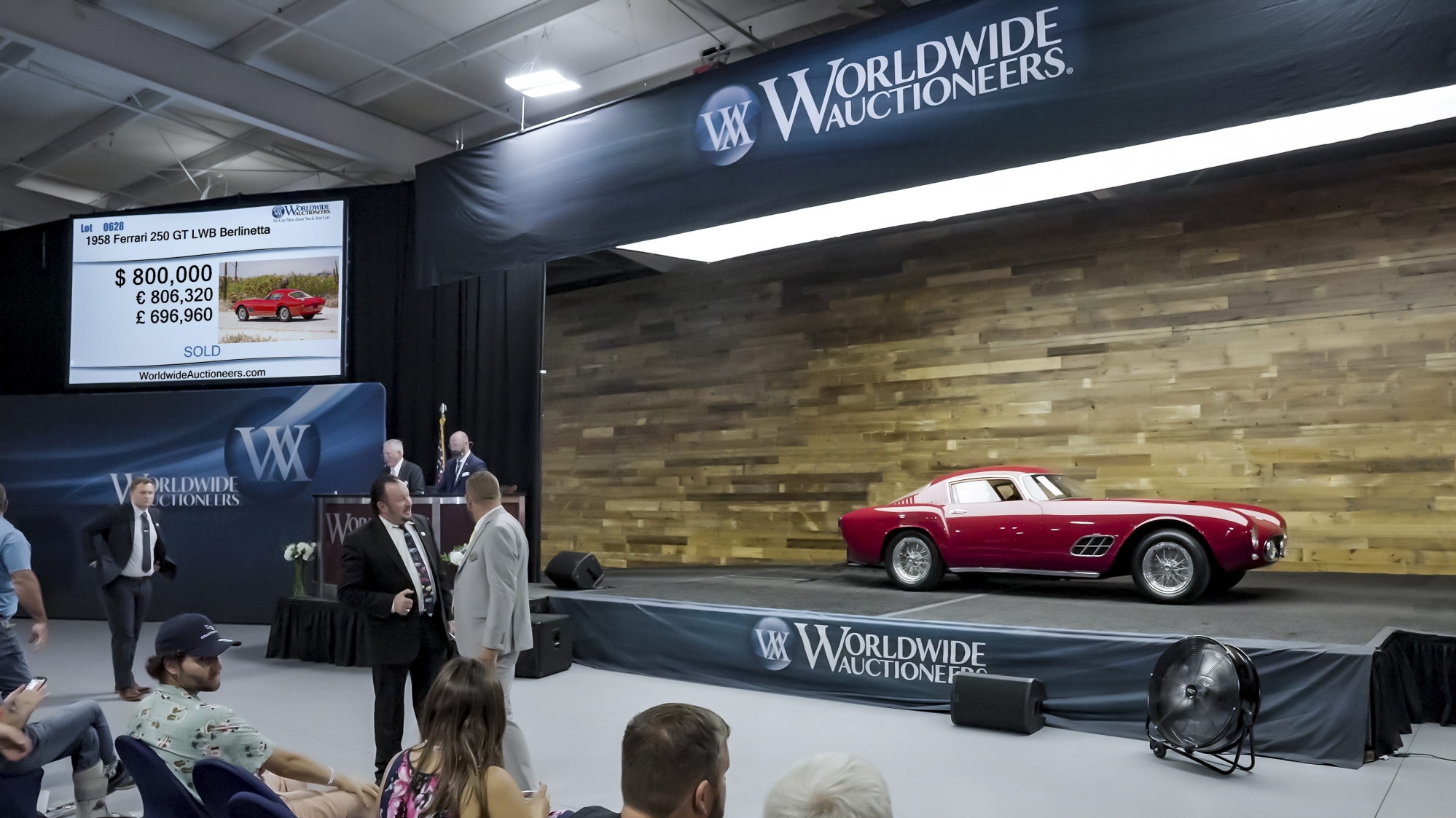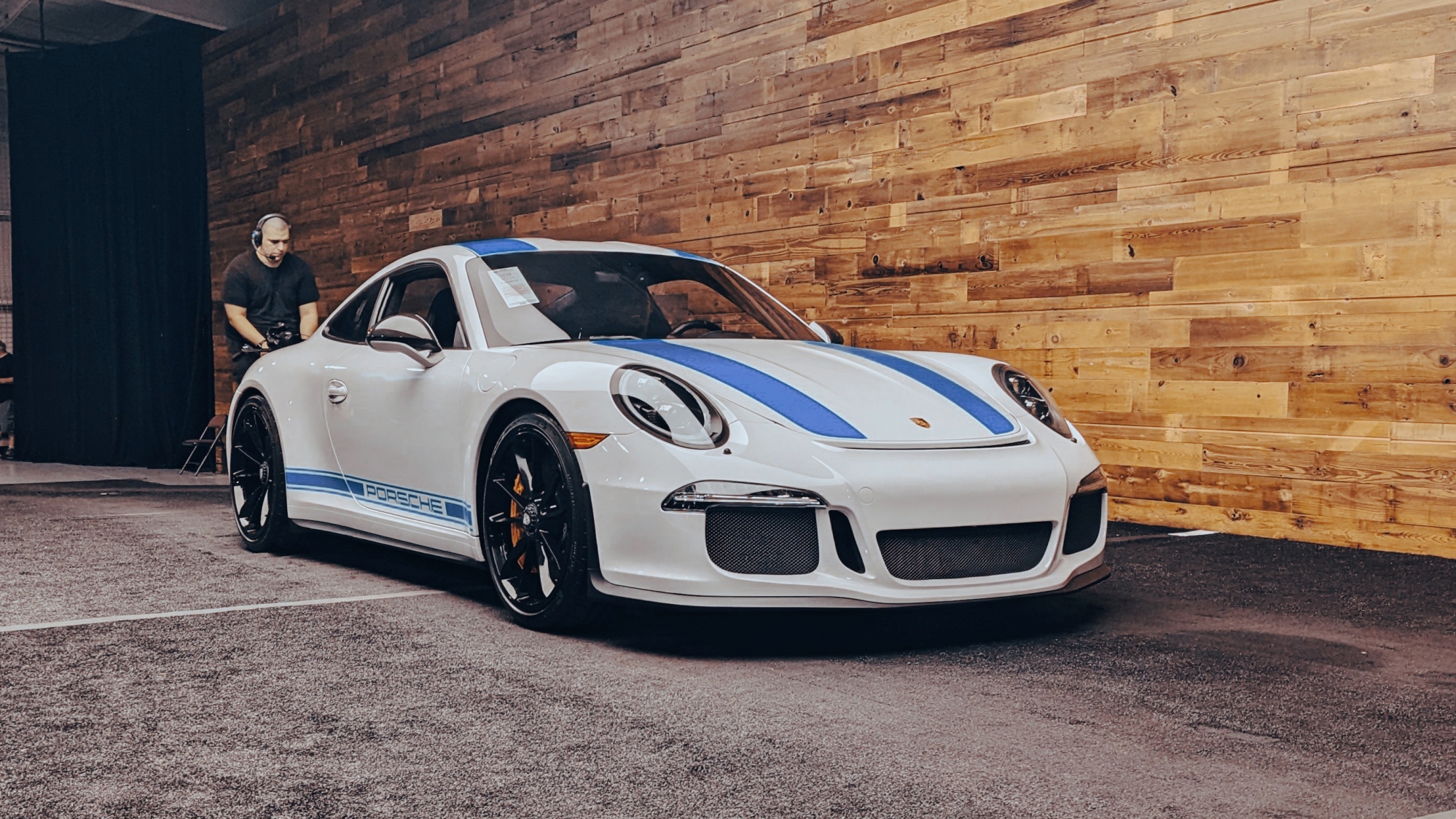 European sportscars included a meticulously restored 1958 250 GT Ferrari LWB Berlinetta in the style of Tour de France which brought $885,000, and an impeccably documented 2016 Porsche 911R, one of only 991 units produced, that sold for $533,000.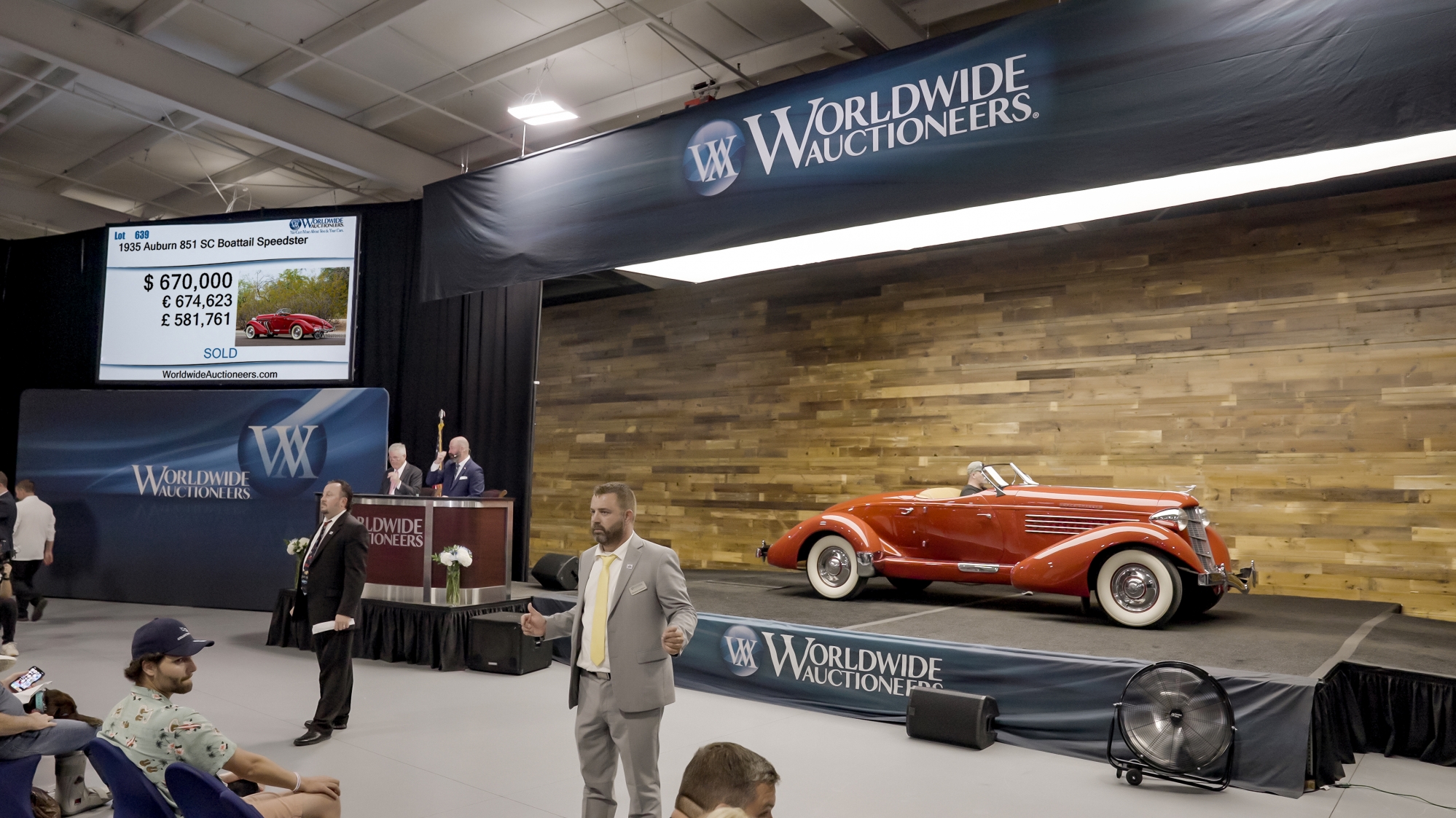 The Auburn Auction ran in conjunction with the longstanding Auburn Cord Duesenberg Festival and all three marques were well represented, with a rare and striking 1935 Auburn 851 SC Boattail Speedster finding a new home for $742,000, and an ACD certified, multiple award-winning 1937 Cord 812 bringing $257,600.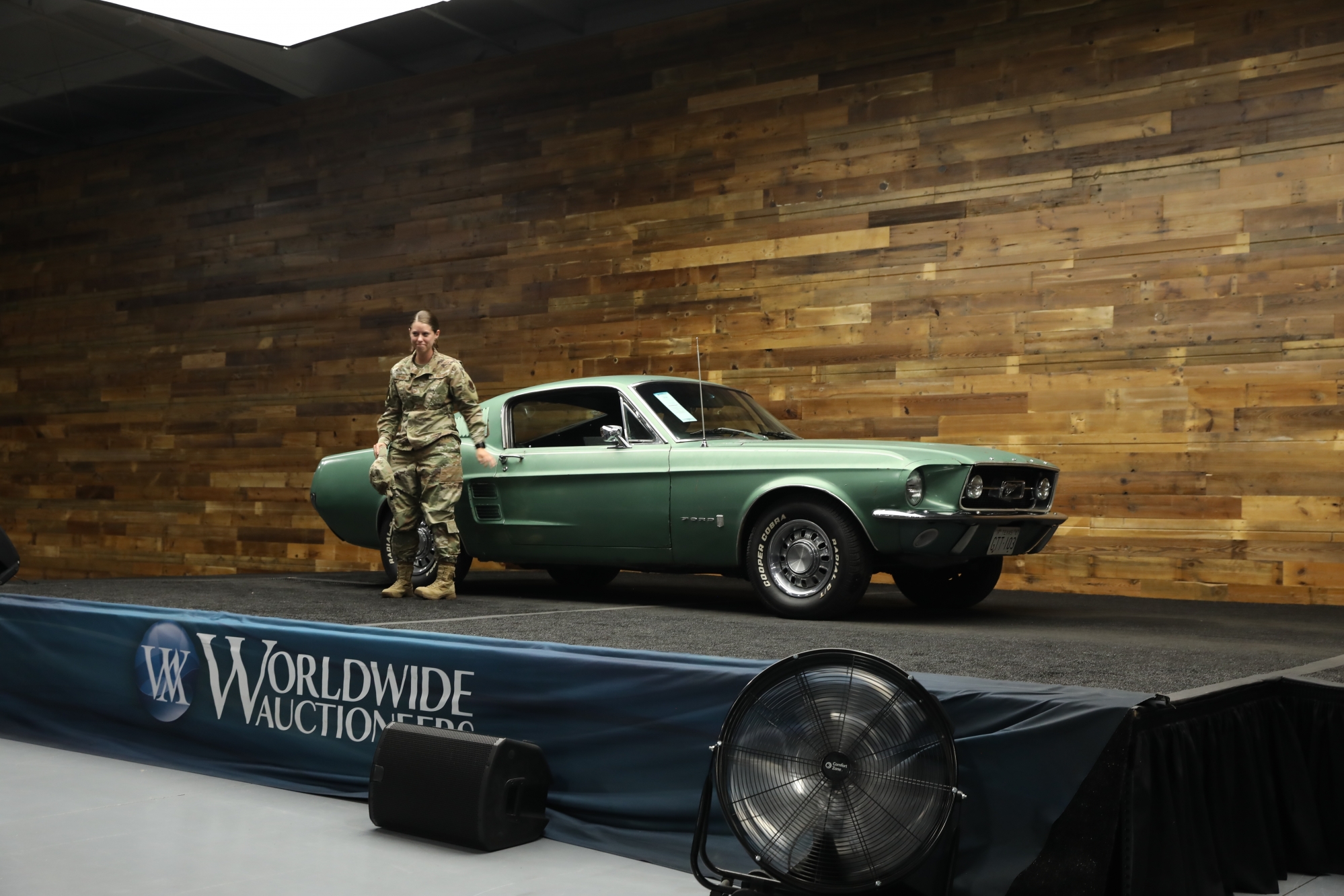 Continuing a tradition of philanthropy, the sale also featured the 'Vietnam Fastback,' donated by the host of YouTube's 'Coffee Walk,' Dennis Collins. The 1967 Ford Mustang was one of just five examples built at Ford's Metuchen New Jersey plant delivered new to South Vietnam and the only fastback of the group. It sold for $145,600, with proceeds benefiting the nonprofit J. Kruse Education Center Career Coaching Academy (jkruseeducation.org), to be applied to scholarships for veterans transitioning out of service into individually meaningful and purposeful careers.
"The results demonstrate just why Auburn is America's favorite collector car auction," said John Kruse, Principal and Auctioneer. "We welcomed some 20,000 enthusiasts through our doors over the weekend and there was a highly evident atmosphere of fun, energy and passion for this collector car business that made this feel like just the destination it is meant to be. Our aim is to make Auburn one of the top five automotive events in the nation and after this weekend, we're well on our way."