Offered without reserve as a single consignment
Much as the late 1990s were utterly dominated by new computer and communications technologies, the first half of the 20th Century brought a stunning succession of breakthroughs in many fields including chemistry, physics, industrial production, and materials science. Preceding the Wright Brothers' first successfully powered flight in 1903, the burgeoning automotive industry was a fast-evolving and important driver of scientific research and its many applications to human progress. While many automotive pioneers contributed to the automotive revolution, one of the most innovative and inspired – certainly one of the most successful – among them was Henry Ford, who surrounded himself with many of the era's best engineering, scientific, and business minds.
A forward thinker, Henry Ford ensured his revolutionary Model T would stand the test of time, with chrome-vanadium steel used for the chassis frame at the heart of his beloved "Tin Lizzie." By the late 1920s, while industry watchers and some buyers had written off Ford as the "Flivver Car Company" for its adherence to the Model T, the 1928-31 Model A featured simplified mechanicals and handsome, Lincoln-inspired styling spearheaded by Henry's talented son, Edsel. Against this challenging backdrop, Henry Ford directed his engineers and metallurgists to make hundreds of attempts at developing and perfecting the world's first commercially successful V-8 engine for the "popular price" automobile market segment. It comes as no surprise, then, that Ford Motor Company would collaborate with Allegheny Metal Co., the Brackenridge, Pennsylvania-based maker of "Allegheny Metal," a high-tech stainless steel formulation developed for automotive and aircraft applications.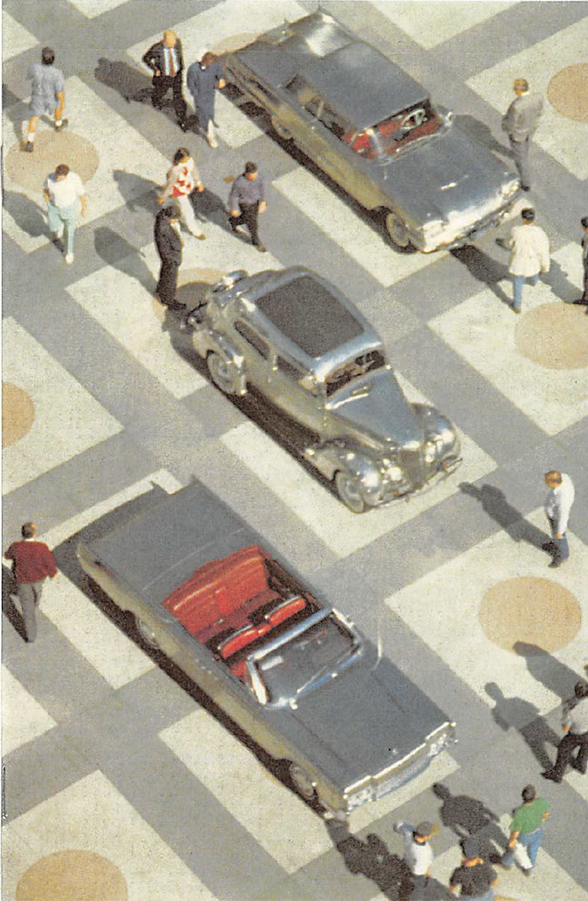 "Just eleven of these iconic stainless steel cars were ever produced and this trio has amazingly been retained by the original corporate owner from new.
The first fruits of Ford's work with Allegheny came in 1931 at the end of Model A production with a trial run of three stainless steel-bodied Model A Tudor Sedans. While successfully proven over the next few years in regular use, these pioneering stainless cars were all subsequently – and sadly – scrapped. Following on that initial success, Allegheny Ludlum Steel Corp. (formerly Allegheny Metal Co.) commissioned a six-car run of 1936 Ford DeLuxe Tudor (two-door) sedans in direct collaboration with Ford Motor Company during 1935. As before, all were extensively used and displayed to introduce the many properties of the amazing new "Allegheny Metal" to the public and industry officials.
As intended, these stainless-bodied 1936 Fords were coveted prizes for Allegheny's top sales staff, who earned the right to use the cars in annual competitions. They remained in faithful service with the company and private owners for hundreds of thousands of miles, often long after most regular steel-bodied cars had already expired. Often, the stainless cars outlived their rugged original Ford running gear several times. Throughout their long and fruitful lifetimes, these beautiful technology demonstrators confirmed the many advantages of their innovative, rust-free stainless steel body construction and publicly promoted the technological capabilities of "Allegheny Metal" everywhere they were driven and displayed – even at impromptu roadside gatherings!
Following the close of WWII, Allegheny Ludlum executives were eager to expand upon the company's technological prowess, especially as America's auto industry began to emphasize styling and upgraded trim levels to attract buyers. Given Ford Motor Company's already extensive use of stainless steel trim and detail items for its stylish late-1950s models, the Detroit giant collaborated directly once again with Allegheny Ludlum, this time on a glamorous pair of hand-assembled, stainless-bodied 1960 Thunderbird hardtops. Extensively displayed and photographed, these unique Thunderbirds promoted the durability and beauty of stainless steel body construction and epitomized the forward-looking "Jet Age" design language of the late-1950s/early 1960s.
Finally, the end of Lincoln Continental convertible body production was celebrated by a trio of stainless steel cars in 1966. As the last expression of Ford's advanced thinking and Allegheny Ludlum metal technology, these glamorous Continentals once again wowed the public and continue to stand today as a testament to what was possible in automobile production, with their abundant rust-free beauty and hand-built construction.
1967 Lincoln Continental
VIN: 6Y86G444636
One of three stainless steel Lincoln Continental Convertibles produced
Retained by Allegheny Ludlum (Allegheny Technologies Inc) from new
The final collaboration of Ford Motor Company and Allegheny Ludlum
Hand-assembled in a special area of Ford Motor Company's Wixom, MI facilities
Special late-production example of the last convertible offered by Lincoln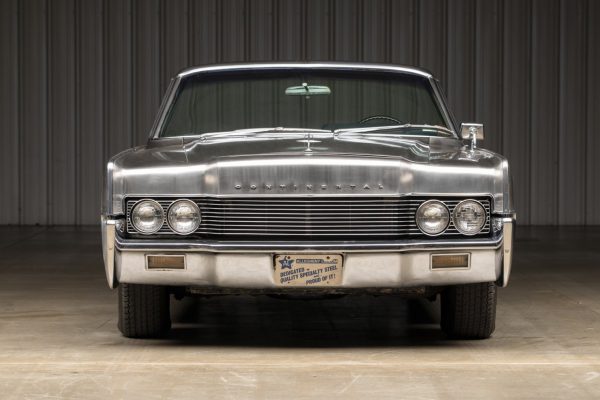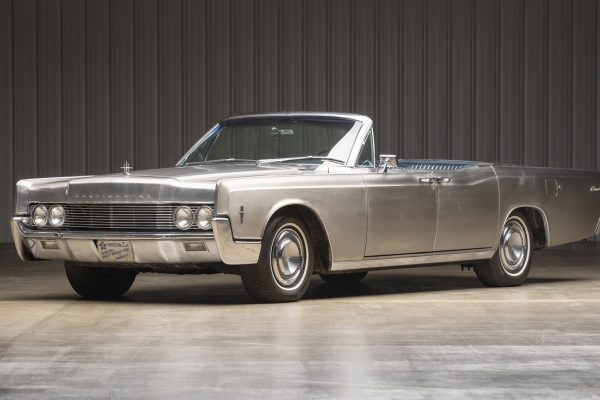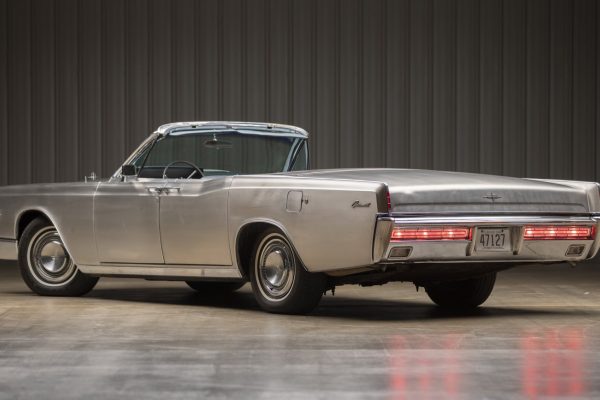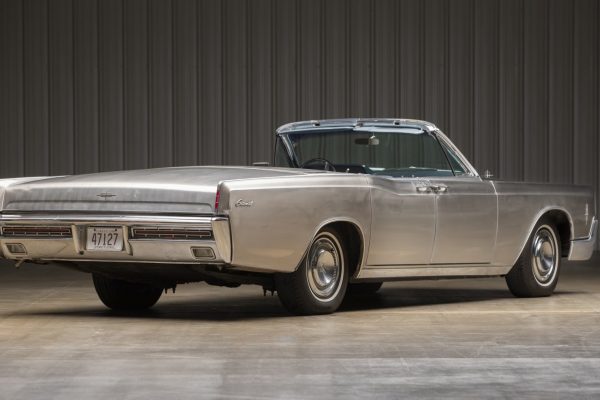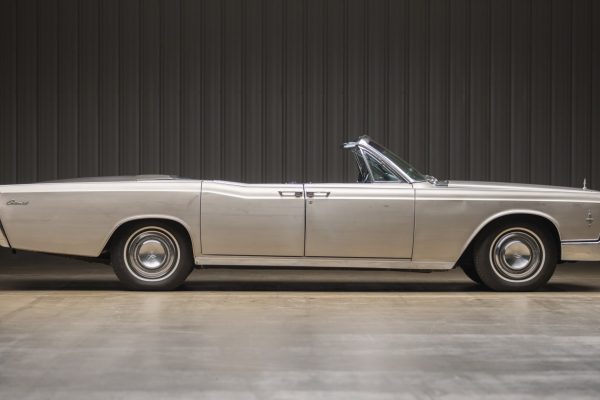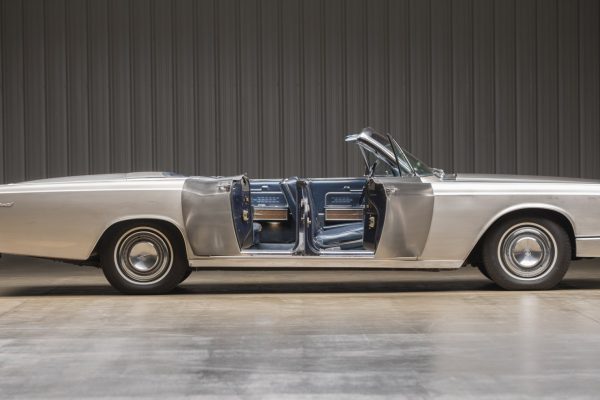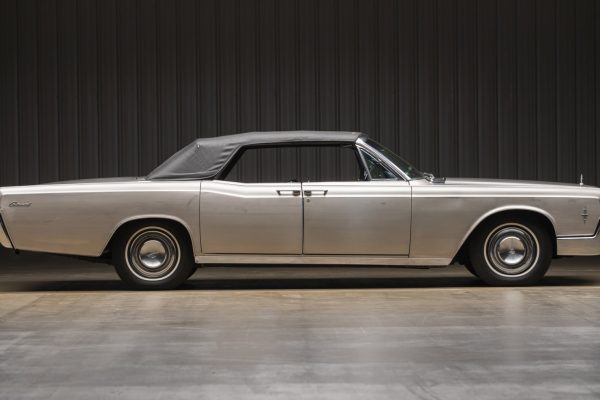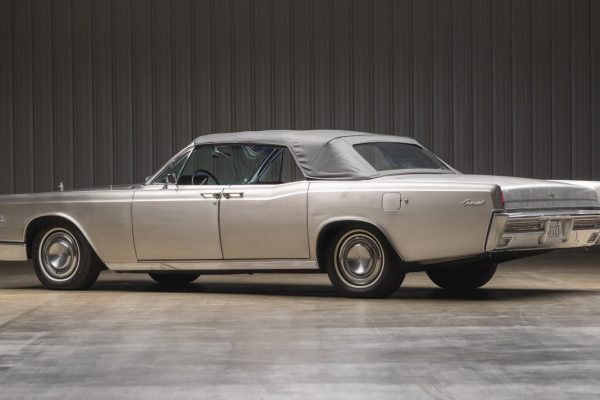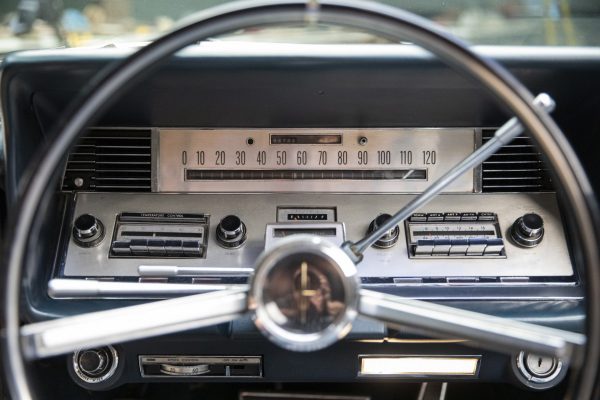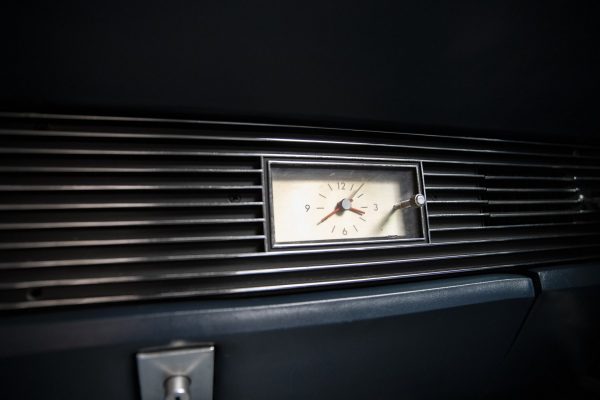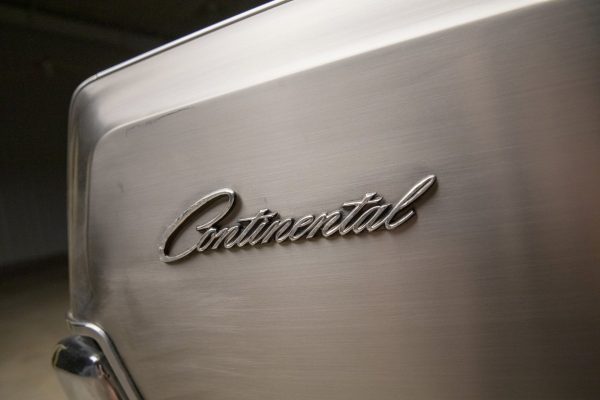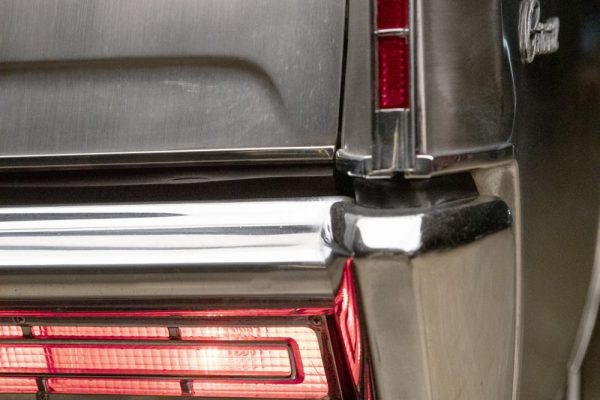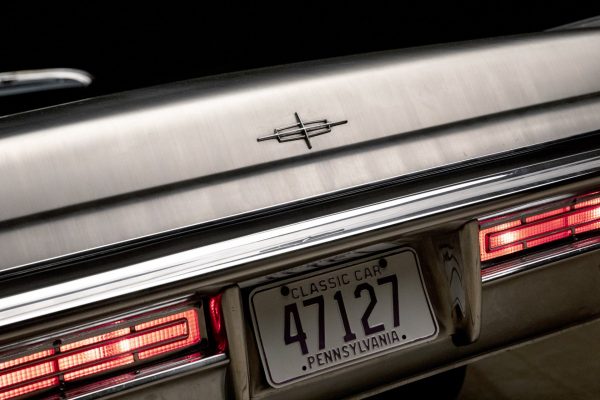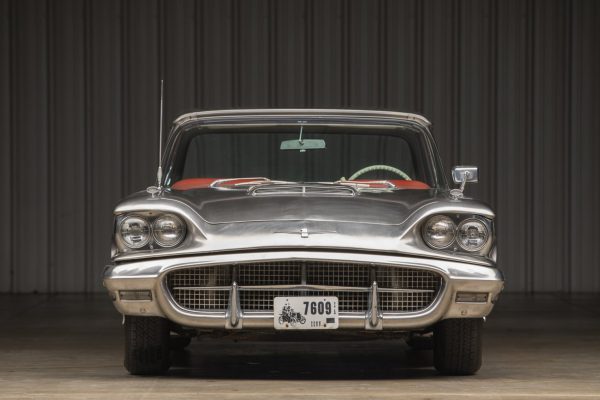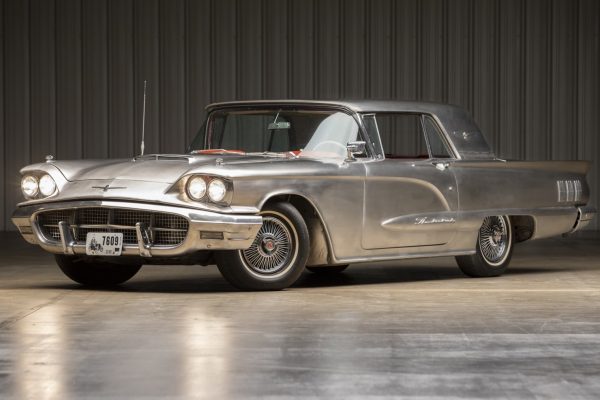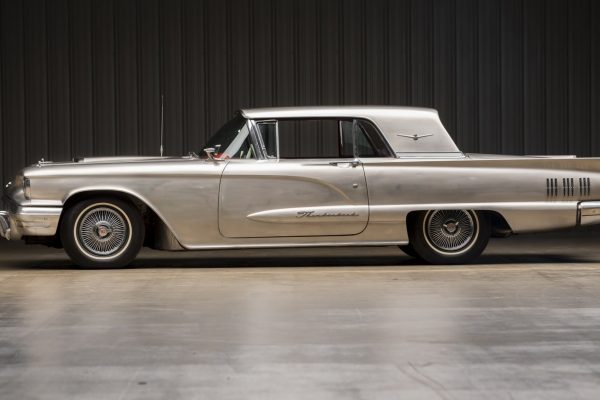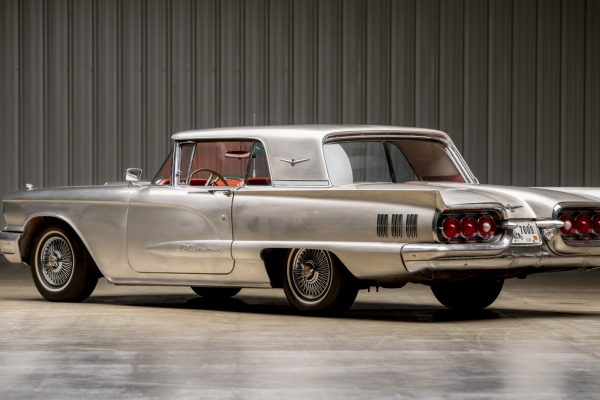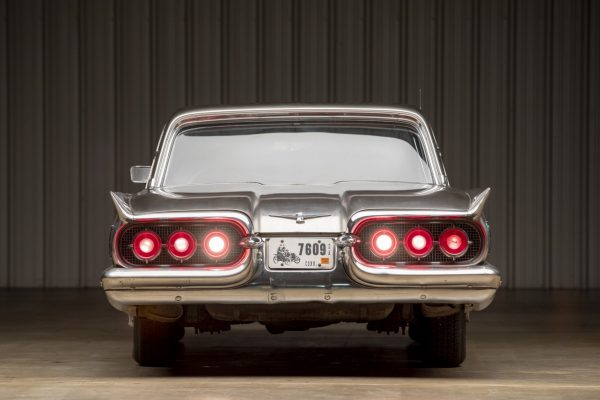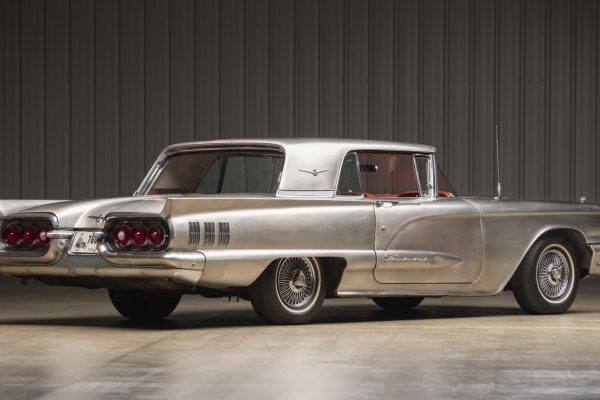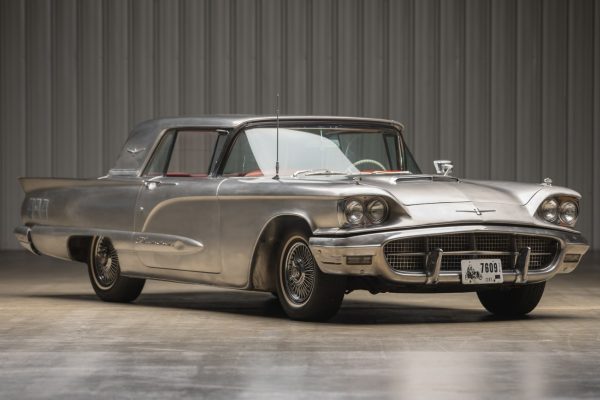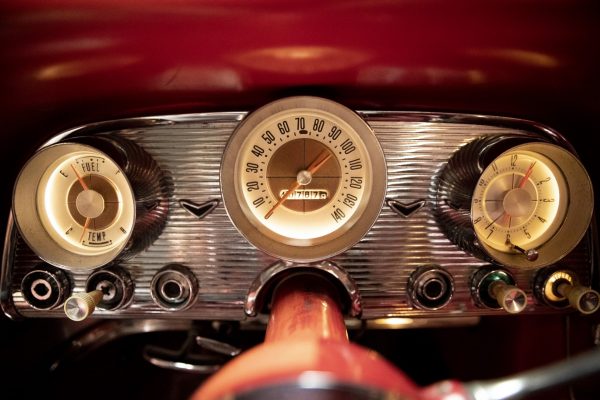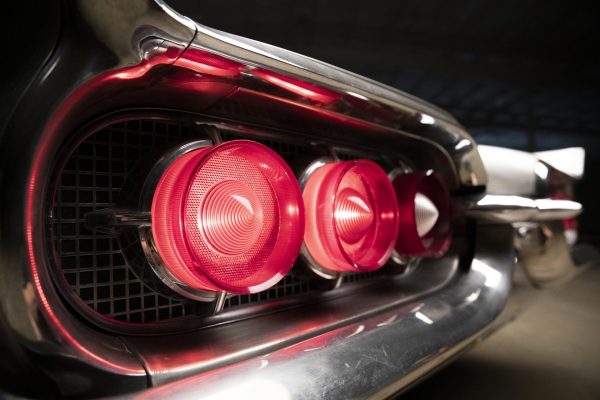 1960 Ford Thunderbird
VIN: OY71Y170331
One of two produced in collaboration with Ford Motor Company
Body, bumpers, and grille fashioned from type 302 stainless steel
First automotive application of stainless steel for exhaust systems
Stainless steel body panels stamped by Allegheny Ludlum
Assembled by the Budd Company, Ford's Thunderbird body supplier
Retained by Allegheny Ludlum following early promotional and show use
1936 Ford Tudor Deluxe Touring Sedan
VIN: 3222132
One of six bodied by Allegheny Ludlum for Ford Motor Company
First used by the New York Allegheny Ludlum sales office
Technology demonstrator of stainless steel's durability
Reacquired and restored by Allegheny Ludlum in the mid-1950s
One of four examples known to remain in existence today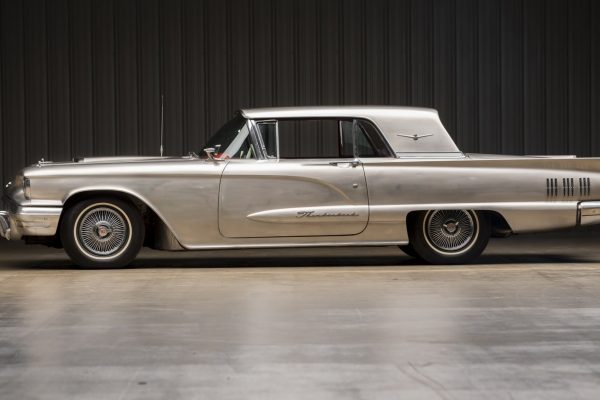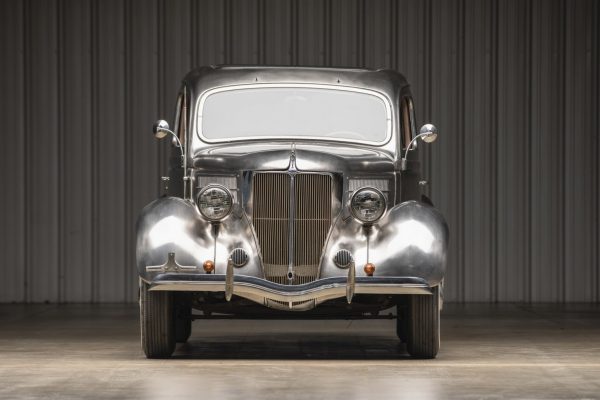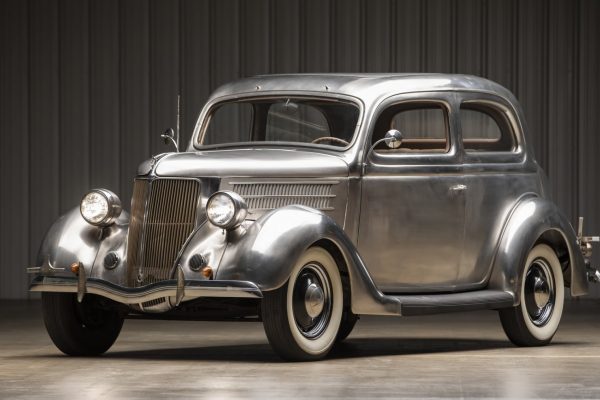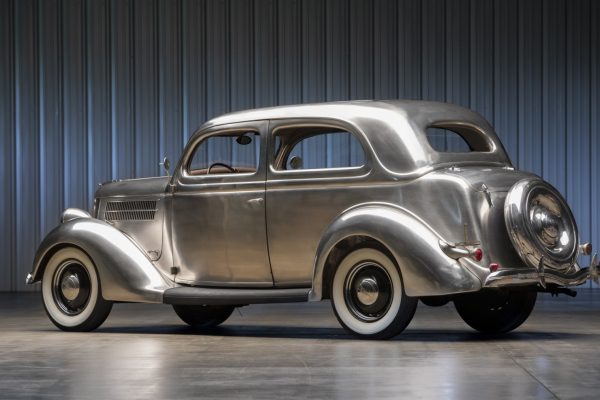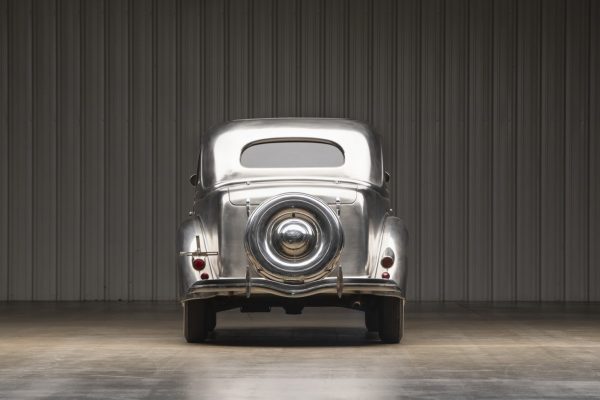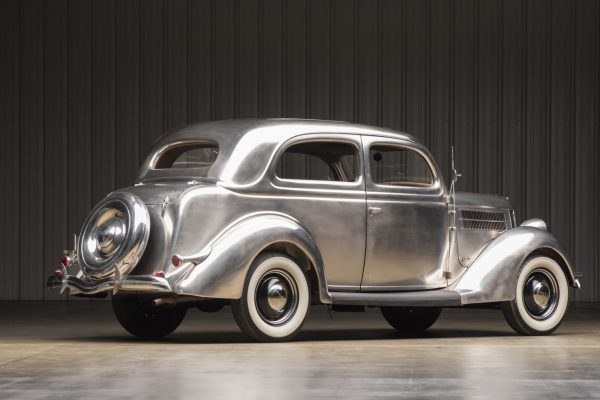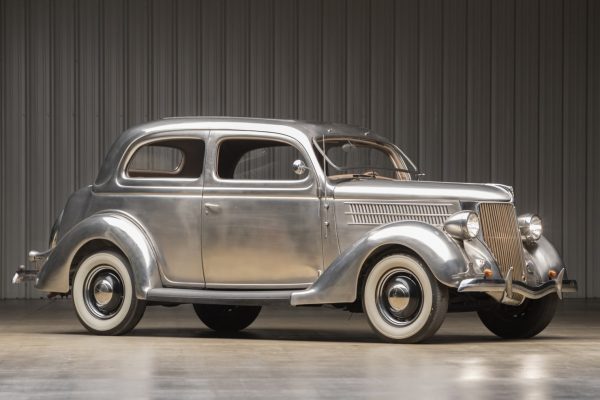 While all three examples of the 1936-1960-1967 stainless steel cars offered here as The Historic Stainless Steel Trifecta are certainly worthy of great accolades and attention, they are all working vehicles. Their individual provenances are impeccable. Sadly, automotive usage of stainless steel declined rapidly after the 1960s, with plastic and fiberglass parts and components almost completely replacing the enduring and beautiful stainless steels formulated and perfected by the metallurgists at Allegheny Ludlum. In fact, the automotive applications for Allegheny's stainless steels account for just seven percent of total company business. Accordingly, this trio, being the one and only set of Ford Motor Company vehicles comprising the historic stainless steel bodies, mark a truly wonderful example of what could have been with their durability, beauty, and intrinsic quality. Ford has always been revered as great innovators in American automobile production and boast some of the nations most iconic cars. To call these cars iconic, while correct, is an understatement. Simply put, they are arguably the most important set of automobiles of the era to come out of Ford Motor Company production. Having been together as prized possessions for over 53 years, we are honored to offer this incredible set of automobiles as one lot, representing what will likely be a once in a lifetime opportunity.
"They are extraordinary artifacts from a dynamic era of innovation for the both the steel and automotive industries in America. After lifetime custodianship Allegheny Ludlum believe that they deserve to take their place in a significant collection or museum where they can be more widely appreciated in a collector car environment for generations to come, and we are honored to have been entrusted with their sale."