Corpus Christi Old Car Museum Auction
October 4-5, 2019 • Corpus Christi, Texas
American Bank Center Convention Center
1901 N. Shoreline Boulevard
Corpus Christi, Texas 78401
(9.9 miles) – Estimated Driving Time: 16 minutes from Auction Site. Start out going southwest on International Blvd. Keep right at the fork to continue on International Blvd. Turn right onto Agnes Street then merge onto TX-44 E via ramp on the left toward Bayfront/Padre Island/TX-358/I-37. Merge onto I-37 S toward Shoreline Blvd/Bayfront. After approximately five miles turn slight left onto N Shoreline Blvd. Turn left to stay on N Shoreline Blvd. The American Bank Center is located on the Bayfront and has no direct parking on the Shoreline side.
Parking for the auction is behind the Convention Center Exhibit Halls. From Shoreline Blvd, take a left on Resaca Street and then a right on N. Chaparral Street. Lots 2 and 3 are available. An elevator is located inside the Garage and steps to the Exhibit Hall area is to the left of the parking lots.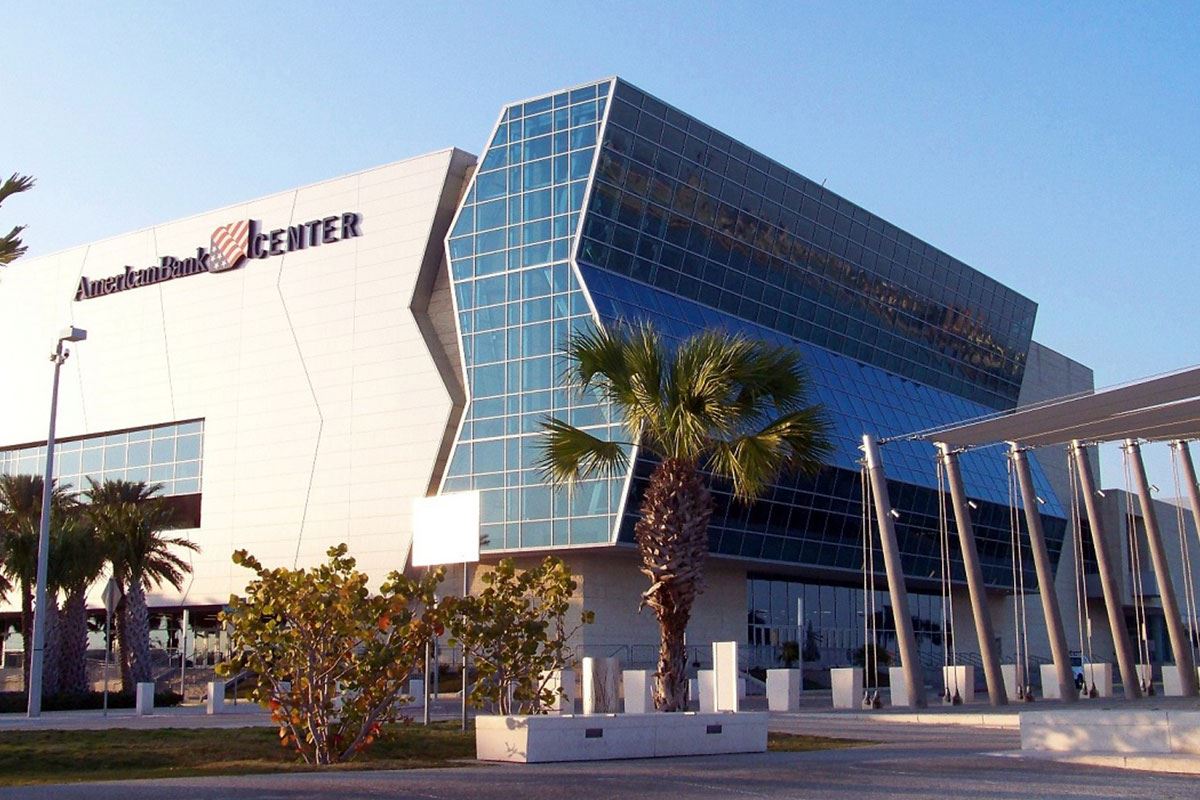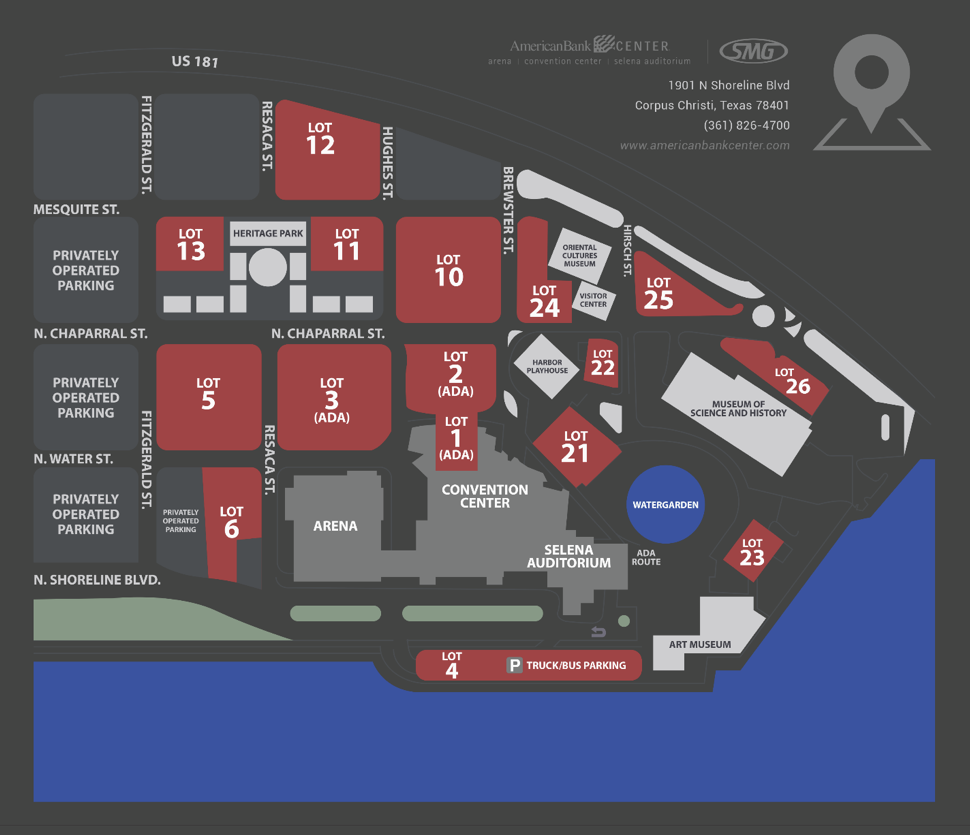 ADVANCE PREVIEW ADMISSION (NON-AUCTION DAYS):
Preview of Auction Cars from 9am to 6pm with Credentials
Credentials includes $150 Registration Fee, or $100 Auction Catalogue, or Media Credentials.
Preview and test drive (by appointment) the auction cars through Thursday and meet with representatives of Worldwide Auctioneers' team onsite to answer questions about this year's selection of vehicles prior to the auction on Friday. Contact us to schedule an appointment.
Register to Bid
ADMISSION TO AUCTION WITH CATALOGUE:
$100
Includes one auction catalogue, VIP Reception admission, and seating for one (based on availability). Admission is open to the general public during preview hours only. Seating during the auction is for Consignors, Registered Bidders, Ticket Holders, Guests and Credentialed Media only.
SPECTATOR ADMISSION TO AUCTION WITHOUT CATALOGUE:
$15 — Daily Admission Pass for One – Preview Days
$25 — 4-Day Admission Pass for One
No Catalogue Wednesday, Thursday, Friday & Saturday
Includes Preview Days and General Admission to all auctions; Limited Seating
VEHICLE DOCUMENTATION:
Worldwide Auctioneers provides as much information on each vehicle as possible. We include in our Document Center any information we have researched, or has been provided by the Consignor, as well any materials and equipment that comes with the vehicle that can be stored. Please make sure to go by our Document Center for additional information on each lot. The Document Center may be found near Bidder Registration.
SHIPPING:
Passport Transport Company will be available to handle your transportation needs. Contact Camille from Passport at 417.650.0972 for complete details.
It is the responsibility of the buyer to schedule the transport of vehicle(s) prior to or after the auction. There are strict deadlines when vehicles must be off property, and the auction company will not be responsible for vehicles left after these deadlines.
Omni Corpus Christi
900 N Shoreline Blvd
Corpus Christi, TX 78401
361-887-1600
Holiday Inn Corpus Christi Downtown Marina
707 N Shoreline Blvd
Corpus Christi, TX 78401
361-882-1700
Hotel Corpus Christi Bayfront
601 N Water St
Corpus Christi, TX 78401
361-882-8100
Sea Shell Inn Motel – Corpus Christi Beach
202 Kleberg Pl
Corpus Christi, TX 78402
361-888-5391
Radisson Hotel Corpus Christi
3200 E Surfside Blvd
Corpus Christi, TX 78402
361-883-9700
Hotel De Ville
3500 Surfside Blvd
Corpus Christi, TX 78402
361-882-3500
Best Western Corpus Christi
300 N Shoreline Blvd
Corpus Christi, TX 78401
361-883-5111