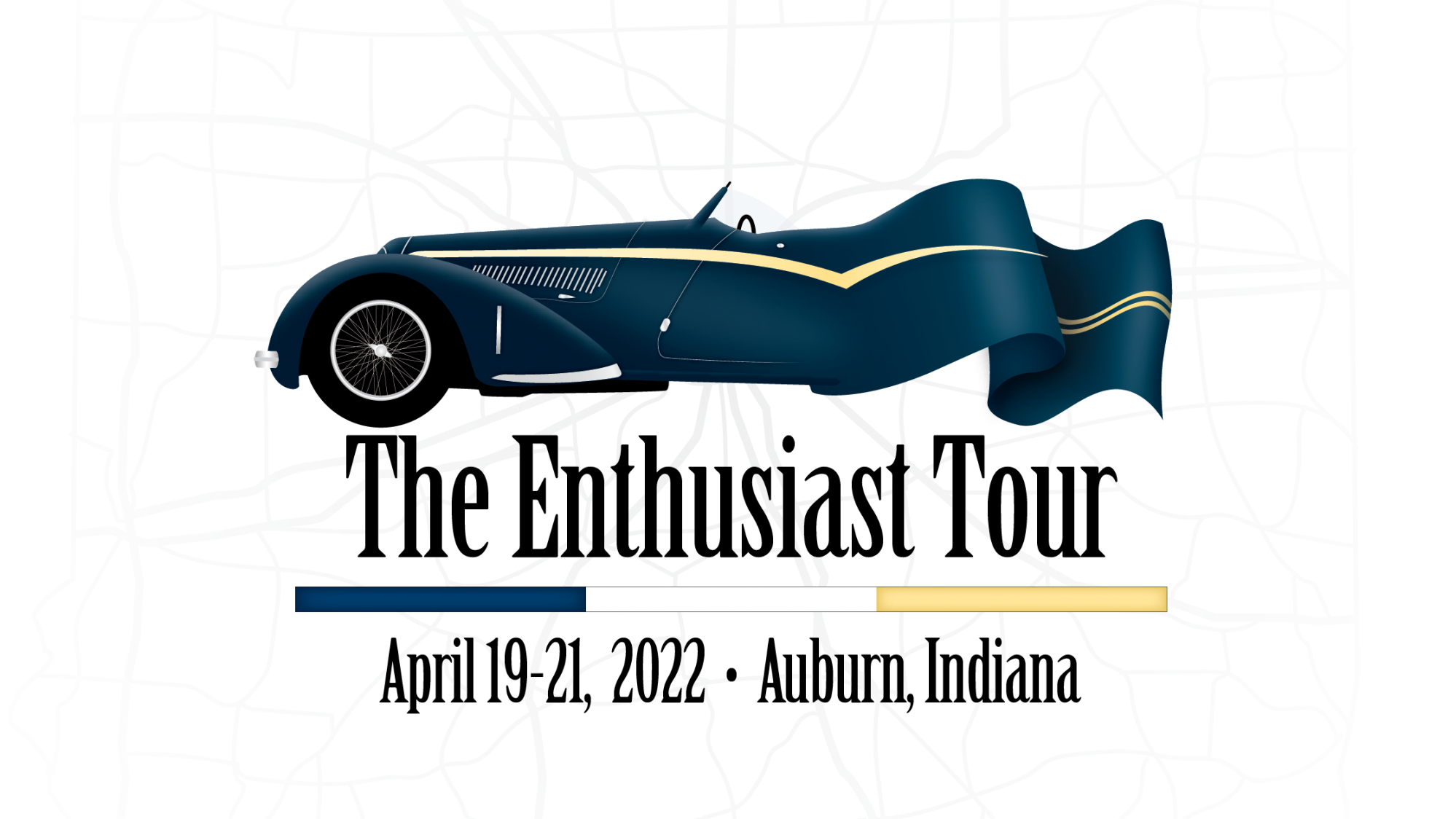 Midwest Collector Car Tour • Starting at $995
Welcome to the second annual 2022 The Enthusiast Tour. We have put together a unique and truly one-of-a-kind collector car tour tailored to the Midwest. While putting together this event, the key goal was for the participants to have fun, tour car collections that can only be seen by invite only, and enjoy the beautiful countryside of Indiana. Over the course of the tour, you will enjoy stops at an award-winning steak house, a performance tuning shop, multiple unique and private car collections, and experience many other distinctive Midwest attractions!
Collector Car Tour Schedule
Tuesday, April 19
---
Worldwide Auctioneers HQ at Kruse Plaza: taco bar dinner and tour registration
Wednesday, April 20
---
Breakfast at Kruse Plaza and tour registration
Larry Gerig, private car collection in Roanoke, Indiana
World-famous, Joseph Decuis for lunch (191 N Main St, Roanoke, IN 46783)
Private car collection in Huntington, Indiana
Kriegbaum Locke Car Collection in Huntington, Indiana for a catered dinner at the collection
Thursday, April 21
---
Breakfast at Kruse Plaza
Tour Brenspeed Performance Shop (8088 E 400 N, Pierceton, IN 46562)
Lunch at The Boathouse (700 Park Ave, Winona Lake, IN 46590)
Tour DeBrand Fine Chocolates (10105 Auburn Park Dr, Fort Wayne, IN 46825)
Dinner at Kruse Plaza with a special guest and automotive speaker
Friday, April 22
James Classic Cars in Garrett, Indiana for breakfast at the collection.
Day 1 of the Enthusiast Auction
Enjoy the beautiful countryside in a one-of-a-kind collector car tour in the Midwest
See unique car collections, experience distinctive attractions, and enjoy fantastic dining every night
Ship your cars ahead of the tour to our climate-controlled facility
Tour Registration (two people / double occupancy)
Tour for 2 Nights:

$1,245

Tour for 3 Nights:

$1,395

Tour for 4 Nights:

$1,545
Includes hotel stays (one room, double occupancy), all-inclusive food (breakfast, lunch, dinner), and drinks.
*Payment is due at time of registration. Reservations cancelled after April 5 are non-refundable; however, funds may be applied to a future Enthusiast Tour within 2 years.
Ala-Cart
Second Room Per Night:

$125

Additional Guest:

$375

Tour For Two Without Hotel

$995.00
Register for the Collector Car Tour